11 Step Home Selling Process
Posted by Brent Germany on Tuesday, February 21, 2017 at 9:00 AM
By Brent Germany / February 21, 2017
Comment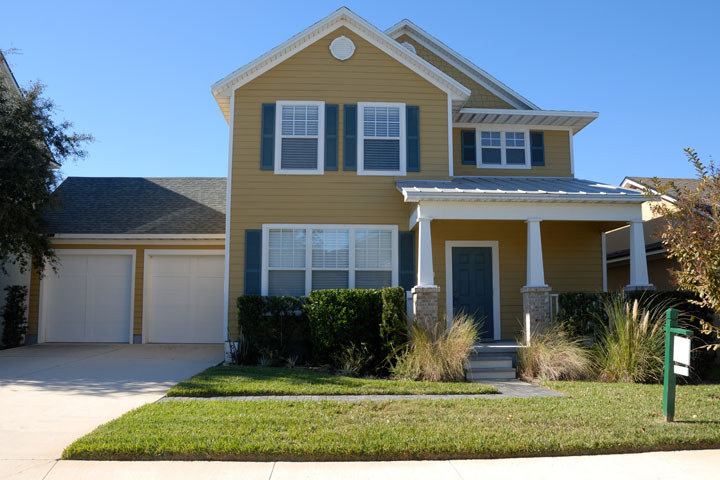 Everybody has their process. Designers. Engineers. School teachers. Realtors are no different when it comes to selling a home. There is a process to follow.
The number of steps vary from realtor to realtor, but The Brent Germany Team has found over the years that sellers can generally can expect:
#1A: Finding a Realtor (something to consider)
Ideally this is the starting point.
But, before you find a realtor, I'd like to interject this: If you think you want to sell the house in the near future, don't wait to find a realtor to get started.
Here's why: There are plenty of articles on the web — including ones from The Brent Germany Team (here) — detailing what homeowners can do to prepare their houses for sale. Preparation is a big step in the selling process and, depending on what needs to be done, may take some time (and money) to complete.
Why not start preparing as soon as you can — even if you don't have a realtor?
#1B: Finding a Realtor
If preparing your home for sale is not a daunting issue and you don't need extra time, then plow ahead and find a realtor you are comfortable working with. He or she will certainly advise you on what needs to be done to prepare your home for sale.
Now how to do you find me?
How do you find a realtor you like and can work with?
Most people find a realtor through referrals from friends or neighbors, but you don't have to take the first one you come across. Take some time to research. Drive around neighborhoods. Who are the agents selling the houses? Look at their websites. Read about them. Give them a call and meet for coffee or lunch.
The first meeting with a realtor can be informal. You want to check out their vibe, so to speak, and talk. Ask questions. See if you like the first impression. Finding a realtor you are comfortable with and can see yourself working closely with is important because you will be talking a lot during the selling process.
#2: Review "Comps" and Starting Thinking Price
If you find a realtor you want to meet, great. Chances are he or she has prepared a CMA (Competitive Market Analysis) for you. This is essential. A CMA gives you a list of similar properties that have sold in your area and at what price.
(If you don't agree with the comps, you can always pay for an appraisal.) Either way, these give you solid numbers for what home buyers have paid for similar properties — and these numbers determine your home's market value.
I pull comps, if at all possible, before meeting with clients for the first time because it gives us common ground to start talking about your house, location, and price.
#3: Sign a Listing Agreement
Next on home selling list is signing with a listing agreement, which makes the realtor or team you are considering the official listing agent.
When considering signing a listing agreement, make sure you discuss the following:
How much they charge or the commission rate. This is often negotiable.
The length of the listing period. This can range from three months to six, even a year.
How they plan to market your home.
How you will work with each other along the way.
Once listing agent details are worked out, there is some paperwork to sign and review.
#4: Preparing Your Home for Sale
As I said in #1A above, ideally you've been preparing your home for sale before meeting with prospective realtors. The Brent Germany Team has produced an extensive list of critical steps to take before placing your home on the market (find it here). Depending on what needs to be done, preparation may take just a week or two to complete or months.
I cannot overstate how important it is to properly prepare a home for sale. It can be the difference between a quick sale — for your maximum asking price — or a drawn-out or unsuccessful listing.
If this preparation is underway, then it's time to fine tune and take care of niggling issues.
Also at this time, realtors will advise you on how to stage your home for upcoming appointments. If you don't have the time to handle this, or it's too much, there are professional "stagers" who will script each room with accessories, furniture placement, and so on.
#5A: Marketing Your Home
Your home is cleaned and de-cluttered. Repairs have been made. Stuff that needs to be replaced is replaced. The rooms are staged. Now it's time to have the house photographed from top to bottom, side to side, inside and out.
I tell homeowners this is the way of life now when selling a home: Buyers research houses 24/7 — at home on the sofa on a laptop or on-the-go with smartphones and tablets before they decide to visit. Technology has sped up everything.
Now, you can provide the photos or your agent can take them. These can range in quality from — not very good to serviceable to awesome. It all depends on how much you and your agent know about digital photography or videography.
Consider:
Composition. This includes lighting, angles, framing, time of day, what to highlight, what not to show, and a whole lot more.
Production. This includes editing and cropping images not only for dramatic effect but, on a more practical front, for image size, file size, and upload/download speeds. You don't want a photo gallery to take forever to load in a browser or smartphone app.
The Brent Germany team recommends not shortchanging your home or hampering your marketing efforts with crummy photography. We provide real estate specialized photography as part of a listing package, including really cool drone videos, if needed.
#5B: Trickle Down Marketing
The Brent Germany Team, like all realtors in the area, use the Multiple Listing Service (MLS) as the main database for homes for sale. Once your home gets listed in the MLS, we use our website syndication software to blast your listing out to every website in our MLS market, including different brokers and agents, and also out to the national players like realtor.com, trulia.com, and zillow.com.
While photography, noted above, is important it just feeds the MLS monster. The most important part of real estate marketing is getting the right content into the MLS and make sure it goes where it needs to go —onto real estate company sites, national portals, and curated directories.
In today's connected digital world, know that MLS is not the only way to market a home for sale. We provide social media marketing as well, including targeted Facebook ads, the use of Instagram, Twitter, and Pinterest, and blogs — any tool that increase your exposure and "digital footprint."
And in this age of "high tech" we "low tech" by actually picking up the phone and calling people. We phone the "major players" at other brokerages and offices in the your listing area. We present the listing throughout The Brent Germany Team to reach more than 500 agents who may have buyers.
In a "high tech"/"low tech" example we also utilize software that provides us with contact information for residents in your direct neighborhood and to let them know about the home for sale and invite them to the initial open house. You would be surprised to know how many neighbors want friends and family to move into the area.
The goal is to get your home in front of the most people possible, through the most venues or sites available (on every platform) so people can view your home anytime, anywhere.
#6: Schedule Showings
Now it's time to start showing your home.
Your agent will begin taking calls and scheduling appointments through a centralized showing service platform. Once you confirm an appointment, everything goes into motion.
An agent for the potential buyer will show up at your home and, most likely, access it by using electronic or punch code lock boxes that are easily installed on the front door. You will not be at home.
Afterwards, The Brent Germany Team is like other realtors. We will get as much feedback from the buyer's agent as possible, both praiseworthy and constructive. We use this information to determine if there is a need for changes to your home or marketing strategy.
#7: Negotiate Offers and Agree on Terms
If everything goes well your realtor will receive an offer. In a hot housing market, this may be on the same day of the showing. Or you could receive several offers that same day.
In any case, when offers arrive you will get with your realtor to carefully consider all details, including price, how much due diligence and earnest money is being offered, closing date, and so on. Once you agree on terms you will need to formally accept and sign the offer.
#8: Accepting a Final Offer
In a perfect world, buyers and sellers agree to terms quickly and the process continues without interruption. Often times, however, there's a bit of negotiation to be done.
Negotiations come for any number of reasons — the buyer wants the seller to replace aging air conditioners or wants the homeowners to leave behind a wall-mounted TV in the family room.
In a negotiation you are rejecting the initial offer and proposing a new one based on comments received, like (for example): No, you will not replace the air conditioners. OK, you'll leave behind the giant wall-mounted TV. Here's the new offer.
Once you and your realtor agree on terms, an official offer will need to be drawn up for both parties to sign. Once signed you are Under Contract.
#9: The Due Diligence Period
Being Under Contract is great, but the transition is not complete. The buyer will arrange for inspections, work to secure financing, and have their lender order an appraisal to determine how much they will lend.
Attorneys will examine the title and all other paperwork.
This is a time for patience.
#10: Final Walk Through
Once due diligence has passed the next-to-last step of the process is conducting a walk through. This is often done the day before closing. The buyer will go through your home to make sure all the agreed-upon repairs from inspections were made, no damage has been done to the home in the moving-out process, and to have one last look before the big day.
#11: Closing
At closing you will be signing all paperwork via a closing attorney, usually at his or her office and in a different room or at another time than the buyers.
Once all the paperwork is signed, the attorney will arrange to have the new deed recorded. It's official. You've sold your home.