20 Steps to Take Before Listing Your Home for Sale
Posted by Brent Germany on Friday, February 17, 2017 at 9:00 AM
By Brent Germany / February 17, 2017
Comment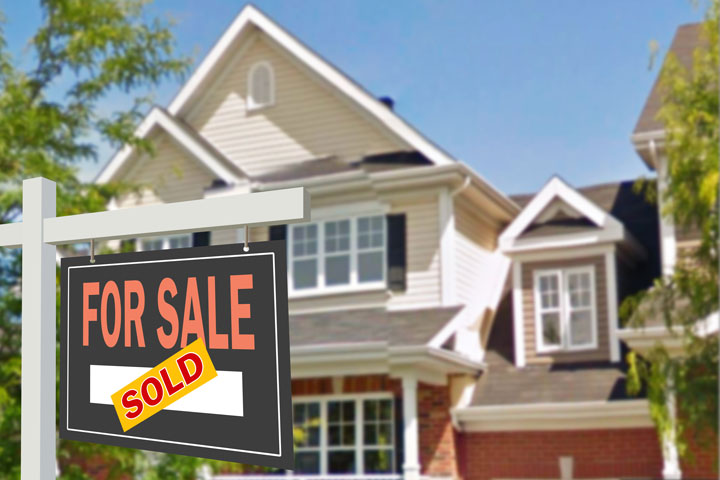 I talk with people every day who want to sell their homes. And always, without fail, I'm asked what they need to do before putting their house on the market.
It's a great question because, for the most part, they just want to sell the house and don't realize how much more work it will be than buying one.
In order to help people understand this, the Brent Germany real estate team collected what it considers critical steps to take before listing a home for sale.
Sale Preparation
#1: Find a Realtor
Before climbing too far down the rabbit hole of making repairs and spending money, find a realtor who has:
A demonstrable record selling homes not only in Dallas but in the area of the listing. He or she will know the ins and outs of the location and what buyers are looking for.
A support team of other realtors and real estate professionals. This is important because you want a realtor who has access to resources that will give you a competitive edge to sell your home as quickly and for as much money as possible, which is everybody's goal.
An easy-going personality. This is important because, as I've said, selling a home is a lot of work and can be exhausting — physically and emotionally. You want to be comfortable working with the realtor you choose because you'll be working closely for as long as it takes to prepare and sell your home.
#2: Set the Right Price
This is critical and a reason why you want to work with a realtor in the first place.
Why? A lot of people tell the Brent Germany team they expect their home will list as high as it can to start because "we can always come down" in price.
Sometimes this strategy works. Sometimes it backfires. It can fail because buyers may stay away, thinking the price is too high. Right or wrong, they may assume you are not really serious about selling or you're unwilling to negotiate. This approach actually can be a recipe for a slower sale.
Also, setting the price more in line with the average sales price in the neighborhood can actually draw out multiple buyers creating a bidding war for your home.
Cleaning
Nobody disputes the need to clean their house before putting it on the market, but how they go about it varies greatly.
Here's a trick the Brent Germany Team uses. We tell sellers to put themselves in the shoes of somebody walking through their house. What do you see? What stands out? What bugs you? Then ask yourself, "Is the house ready for prime time?" Be honest. If you are too close to your stuff or decorating style, ask a friend or neighbor to help.
This is important to remember: A clean house gives the impression that the property has been well maintained, cared for and easy to move into.
#3: Clean Every Surface
Yes, this is obvious. But I want you to think about places you don't consider a "surface" like the inside of the fireplace or the top and sides of ceiling fan blades, where dust and dirt collects. Don't just wipe down the appliances; polish them to a shine. Wash the windows. And so on. Take your magnets off your refrigerator, hide your coffee pots and toothbrushes. Less is more.
#4: Hire a Professional Cleaning Service
If this cleaning is too much or you don't have enough time, consider hiring a professional cleaning service to do a "deep clean." It's money well spent.
#5: Don't Forget the Odors
Ever notice how a neighbor's house smells when you walk into it? Well, your home probably has a unique smell, too, but you're used to it and don't notice.
Your realtor, or a friend or neighbor, can help with this. Find any "smells" that may detract from selling your home. These can be something as simple as:
Making sure all the garage is out of the house
Making sure the garbage in the cans outside is not smelling up the place
Making sure the cat litter box (if you have a cat) is clean with fresh litter and out of sight
Making sure the back yard is free of dog poop (if you have a dog) because not everybody looking to buy a house likes animals
Organization
Next to a clean home, perhaps the next most important step to take before listing your home is organizing it.
#6: Remove Personal Decorations
Some sellers I tell this to are insulted. What's wrong with a few family photos?
Remember: There will be all kinds of people walking through your home. You want to appeal to as many types as you can. To do this create a neutral environment by removing items that reflect your personal choices and lifestyle.
These include pictures of the family, any religious, political, or professional artifacts, even your choice of alcoholic beverage. The Brent Germany Team has found that buyers have a hard time emotionally attaching themselves to a home when a seller's lifestyle choices are in their face.
#7: Clear the Clutter
You want buyers focusing on how awesome your home is, not on how messy it looks. Put away or get rid of anything that detracts from a potential buyer's attention.
#8: Keep the Decor Simple
Help buyers imagine their stuff in your space. Get rid of art or other decor that may turn off people with different tastes. A classic landscape painting is probably fine. But The Kiss? Maybe not.
#9: Get Rid of Bulky Furniture
I'm not an interior decorator, but when selling a house it's best that the furniture should fit the scale of the room. Put into storage or get rid of oversized or extra items, especially if they interrupt the traffic flow through the home.
#10: Organize Closets
Storage space is a huge selling point. Everybody who walks through a home will open closets and look inside in every room. If the closets are stuffed and wildly disorganized, buyers may think there is not enough storage for their stuff.
I recommend investing in boxes, dividers, and anything that will make your stuff more organized.
#11: Organize the Garage
What is true inside the house applies to the garage, which collect overflow items to the point people cannot park their cars. Do your best to clear the clutter out of the garage so buyers can envision their stuff inside or parking their cars.
#12: Get a Storage Unit
This facilitates organization because you have a place to move stuff you want to keep but don't need while your house is up for sale. The Brent Germany Team has many clients arrange for portable storage units; they fill them up on their own schedule and, when full, they are taken away and out of sight.
Remember: Vacant houses, or nearly vacant houses, show much better than ones stuff with personal items, extra furniture, and clutter.
Repairs or Replacement
This is the most difficult category for home sellers to consider because they don't know what repairs to make first and where they should spend their repair budgets.
#13: Hire a Home Inspector
Based on experience, your realtor will help prioritize repairs or replacements. Another good source is to hire a home inspector before the buyer does.
The home-buying process loosely usually goes like this: People walk through your house, like what they see, and have their realtor make a bid on their behalf. You accept or reject. If you accept, a sales contract is executed and the buyer will hire an inspector to the home from top to bottom, inside-out. Issues will come up — from minor repairs to major replacements — and these could ultimately impact the sale of your house.
The Brent Germany Team encourages sellers to beat buyers to the punch by paying for an inspection up front. That way you will learn about issues and can prioritize repair or replacement before they become a problem.
#14: Replace Outdated Fixtures
It's an easy, not terribly expensive fix that may have a big impact. If you have brass door handles or brass chandeliers, for example, replace them. They make your home look dated. If you have dingy or cracked light switch and electrical covers, replace them. They look sloppy.
#15: Shampoo and/or Replace Carpets
Carpets show more damage — dirt, stains and smells — than almost any other part of the home. A house with worn, dirty carpets is much, much, much harder to sell for top dollar.
And here is something that the Brent Germany Team has noticed lately: Buyers increasingly are influenced by home and makeover shows on HGTV (among others) and don't want to mess with repairs like replacing carpets. They want a home "move in ready."
#16: Don't Touch-up but Re-Paint
A generalization: There are two types of homeowners — those who like bold-colored walls and those who don't. If you like purple, red, or lime green walls and want to sell your home quickly, repaint with neutral colors like tans, grays, or off-whites.
Don't take it personally. As I've said, you want to appeal to as many types of people as possible and having neutral walls is a good way to do it.
If you've recently painted the inside of your home, look for places where you can touch up nail holes, cover up hand prints from the kids, get rid of furniture scuff marks.
Don't forget about the outside of the house, either. Paint exposed wood, facia boards, trim, even mailbox posts, fences, or sheds.
#17: Freshen Up Landscaping
This is not a repair, but it requires spending money to "fix" or "improve" your home prior to selling. Some realtors consider landscaping your "biggest bang for the buck," and I agree.
The fastest way to freshen landscaping is by adding new mulch. Plant colorful, seasonal flowers to improve that ever important "curb appeal." And don't forget to trim overgrown plants, trees, bushes.
Attention to Detail
Lastly, here are a few other things to consider when selling your home:
#18: Give Each Room a Purpose
The spare room that is the office, guest room, or "dumping ground" won't help sell the house unless you show buyers how they can use it themselves. Pick a use like guest room or office and stage it that way.
#19: "Lived In" Vignettes
Along the same line of thinking, help buyers see themselves in your home by adding deliberate "lived in" vignettes that showcase how a room or an area can be used. The living room as a relaxing conversation area. Add a tray with a coffee cup and a book next to an oversized chair in a large spare room becomes a reading nook. You get the idea.
#20: Remove Evidence of Pets and/or Kids
It sounds cruel, but your home will sell quicker and for top dollar when you appear to every possible buyer — and that includes those without pets or kids.
If your home smells like animals . . . If your home is cluttered with toys everywhere . . . you may lose a buyer or two or three. Statistically, pet odors and homes ravaged by kids are two of the most common reasons homes stay on the market for long periods of time.
The End
We at the Brent Germany Team hope that these steps won't intimidate you when selling your home but rather prepares you for some of the work ahead. After all, our goals are the same: to sell your house as quickly as possible and for top dollar.