7 Reasons Listing with a Realtor Beats FSBO
Posted by Brent Germany on Monday, February 20, 2017 at 9:00 AM
By Brent Germany / February 20, 2017
Comment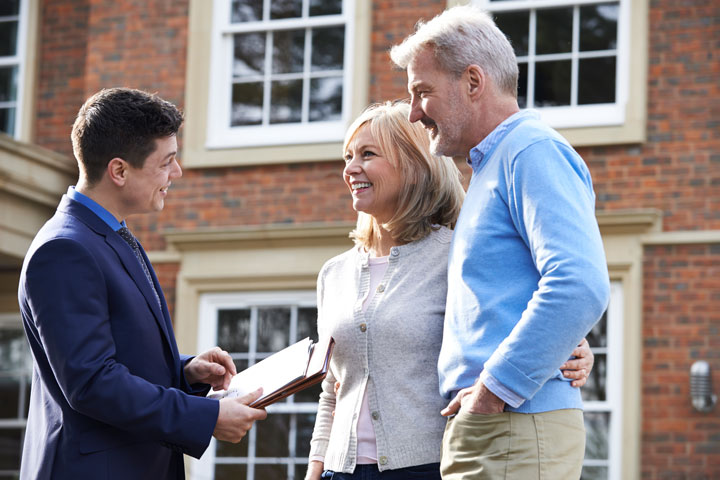 With all the resources available on the internet and the real estate smartphone apps for on-the-go access, I understand why people would want to be their own realtors. For Sale by Owner — or FSBO — is easier than ever. Or is it?
Not surprisingly, Brent Germany Team members are hearing that homeowners who are considering selling their houses are looking at FSBO not to just save the commission fees but because "it looks so easy" with all of the real estate apps and resources available these days.
Whenever people ask me about FSBOs, I like to "peel away the onion" with them and look deeper at the relationship between realtors and FSBOs. There are so many more benefits working with a realtor and greater risk when going the FSBO route.
#1: Realtors Usually Sell Homes Faster than FSBOS
There are many reasons for this, but I'm only going to look at a few.
Experience: Many realtors have years of experience working with homeowners and homebuyers. We know our way around the entire process — selling, buying, marketing, pricing, inspections, appraisals, negotiation. We are nimble, can react quickly, and know how to get to information, people, and solutions much quicker than FSBOers because we've been there, done that.
Resources: The Brent Germany Team has better access to real estate resources than most FSBOers. Not only that, we know the ins and outs of using specific tools, what the data we dig up means, and how to use what we find. Again, this allows us to sell homes faster than most FSBOers, who are slowed by not knowing how to use the resources or, in some cases, even what they are.
Network Hounds: Another element to selling homes faster than FSBOers is that realtors, by our very nature, are network hounds. We've been building our own unique networks of real estate professionals and support from the day we received our licenses. What is the reach of the FSBOer?
#2: Realtors Sell Homes for More Money than FBSOers
I'm going to be honest here. This is a highly contentious point within the real estate industry. Some studies contend that FSBO can sell a home for at least 13 percent more than a realtor.
In some cases, maybe that's true, especially when you consider that saving commission fees adds to the "profit." But this is not the norm, especially when you consider the style of home you are selling — is it a $500,000 two-story-with-a-pool-and-three-car-garage home or an $85,000 single-story-two-bedroom home in a remote part of town?
I want sellers to understand good agents go beyond placing a home on the market using the basic MLS platform, which many FSBOers do. The Brent Germany Team is a team that not only lists your home but works 24/7 to market it.
As I said earlier, top realtors have spent years networking with other brokers and that means they can get your home in front of more people faster through their networks alone. Some studies even show that more than 50 percent of home sales are cooperative, meaning the buyer is brought in by another real estate professional — often as a result of networking.
Here is one other thing to think about: real estate professional means more than just realtors. The Brent Germany Team works with photographers and videographers to create high quality images and high definition videos for our web sites or for use elsewhere. These are super important today. You must have great photos and maybe even video walk throughs. We also work with social media experts who know Facebook and Instagram and real estate sites such as Trulia.com, Zillow.com, realtor.com. FSBOers are usually left on their own to take the pictures, edit them, and upload to various sites, which can be pretty time consuming.
#3: Realtors Provide Best Practice Opinions
Yeah, realtors can be an opinionated, heady group of professionals — and this is what you want. We give people unbiased opinions and tell them what works and, more importantly, what doesn't work when it's time to sell their homes. These opinions are best practices learned over years of working closely with buyers and sellers. Again, FSBOs are left on their own — or to conduct internet searches — to figure it all out.
#4: Realtors Save Time
I've met very few homeowners who don't want to sell their homes:
A. As fast as possible
B. For the most money possible
The Brent Germany Team has found most people underestimate the time it takes to prepare, market, show, and negotiate a deal. Think of it this way:
Can you answer your phone 24/7 when your home is listed?
Can you leave work to show the house with an hour's notice?
Do you have the time to answer the same questions over and over?
Do you have the time to respond quickly to emails and texts because today's communication is immediate?
Do you have the time to take pictures or videos of the house and its amenities?
Do you have time to edit the pictures and videos and upload them to all the web and social media sites you have to use?
#5: Realtors Don't Waste Your Time
Here is another thing to consider. The Brent Germany Team will not show your home to just anybody. Realtors know how to weed out serious buyers from those who are window shopping.
We recommend, as do many other realtors, that you become pre-qualified for a mortgage to ensure that you can meet the seller's asking price. From a seller's point of view, anybody who requests an appointment to see your home is "vetted" and interested.
FSBOers are hard-pressed to know if a buyer is legitimate or not. He or she may have no intention of buying your home and may want to look inside for all kinds of reasons — from seeing how you've staged it (they might be selling a house themselves) to "casing the joint" to discover what kind of electronics and prescription medications are inside. It happens.
#6: Realtors are a Buffer
One thing I learned quickly after become a real estate agent: never hover. If I represent a seller, I don't stalk people walking through the home. I'm aware and present to answer questions, if need be. I give people their space. The same applies to representing a buyer: I'm with them, I can answer questions, but I stay out of the way.
FSBOers are in an awkward position. They can't just leave their home unattended. They need to be available to answer questions, at least. But studies have shown that buyers don't like to be "watched" and prefer to wander through a home unencumbered so they are comfortable can say what they want to say. If the seller is with them, studies have shown that buyers will not honestly communicate their true feelings.
#7: Realtors Stand With Their Clients
When it comes time to get serious, home sellers are not left on their own like FSBOers. Realtors negotiate a great number of things for clients without them having to be present like:
Dealing with unexpected issues like appliances that are not fixtures in the home, or mounted TVs, or outdoor furniture.
The End
Technology certainly has made it "easier" to sell one's home by owner rather than engaging a realtor. But just because you have convenient tools doesn't mean that you have the know-how to do it, especially by yourself. Working with a realtor you're never alone.