The Home Buying Process from Start to Finish
Posted by Brent Germany on Monday, March 6, 2017 at 9:00 AM
By Brent Germany / March 6, 2017
Comment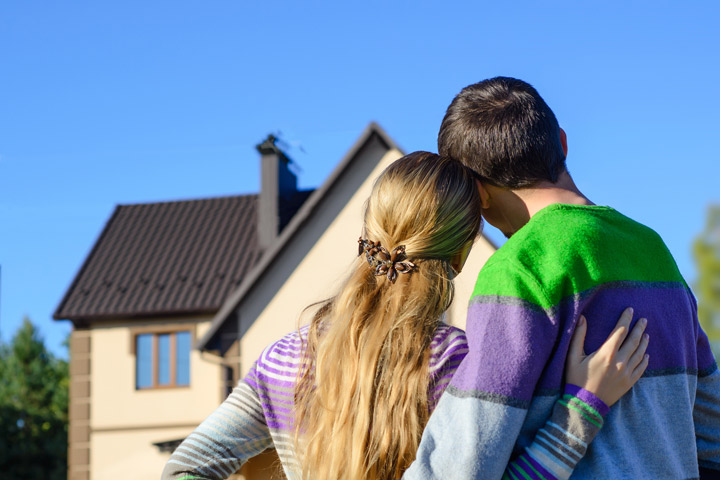 Whether it's your first or third time, buying a new home is exciting — and stressful. There's that extra room and bigger back yard to dream about . . . and the search for the ideal place, getting a mortgage, filling out forms, and all the paperwork.
Helping people navigate the buying process, from start to finish, is one of the things I absolutely love about being a realtor. It can be fun, it can be tricky, but in the end there's popping the champagne cork — clients buying their first house or moving into their dream home.
Over the years of buying (and selling) homes for clients throughout the Dallas area, The Brent Germany Team has assembled a start-to-finish list of things for new home buyers (and those who need a refresher) to consider when buying a home.
#1 Is It Time?
To buy that first home?
To buyer a bigger house or move into a new neighborhood or part of town?
Only you (and your spouse or family) can answer that. And in today's crazy Dallas-area real estate market, it's not an easy question to answer — housing prices are up, availability of homes that interest you may not be easy to find, and there's always mortgages and financing to consider.
My advice is: If you have an inkling, even a tiny notion that you want to buy that first home or upsize or downsize the house you're in, it's never too early to familiarize yourself with the process.
#2 Finding that Perfect Home — Online
So you think it's time to buy. Or nearing the time to buy. It never hurts to start looking. Finding the right house, in the right location, with everything you desire, for the right price, takes time.
In the not so distant past, potential home buyers would drive through neighborhoods looking for homes for sale or check the local newspaper. While that still happens today, nearly everybody searches for homes via the internet, saving time, gas money driving around, and wear and tear on the car.
But here's something you probably didn't know about real estate on the internet. There are the national sites like trulia.com, zillow.com, and realtor.com, and there are local real estate sites.
Which ones are better for you?
Most clients say Trulia, Zillow, or Realtor.com, but that's not always the case. Here's why:
• Local realtor websites, like the one at The Brent Germany Team, have a direct MLS (Multiple Listing Service) feed, meaning that local sites are updated as frequently as every 15 minutes with new properties and status updates.
• The national portals are "syndication" sites and do not have direct local feeds. As national sites, Trulia, Zillow, and Realtor.com try to keep up with every listing and every change throughout the country, which explains why clients often complain that information is often outdated.
So, yes, I am a biased local realtor, but I have good reason.
Finding the right local real estate site to use, however, can be challenging. Many local realtors do not have the financial resources or extreme technical know-how to put together a slick, functional, easy to use website. BUT, that doesn't mean it can't be done.
This is what is important to The Brent Germany Team when it comes to local real estate websites — or pretty much any website these days:
• A site must be well designed. That doesn't mean it has to have all the fancy bells and whistles. Well designed means it's pleasant to look at, fairly easy to use, and you enjoy browsing the site to look at the newest listings.
• A site must play well on ALL platforms — desktop and laptop browsers are a given. But these days a majority of "web surfing" is done on connected mobile devices like smartphones and tablets. If a local realtor website doesn't work well on an iPhone or Android device, that's trouble.
• A site must present organized, easy-to-find information with powerful search. And it helps if it allows potential buyers to save favorite listings and other information as they do their research.
• One last thing: A good site needs to be updated frequently with new content — stale listings are of no value. And as a bonus, if the realtor provides value-add information like, maybe an article on the home buying process from start to finish, then that's even better.
#3 Contact a Local Realtor
By now you've decided to buy a new home and you've started the search — driving around neighborhoods and online — and it's time to contact a local realtor.
The Brent Germany Team wrote recently on what a realtor representing you really means, but it's always worth repeating. In brief, a local realtor knows the market and can help you decide what part of "town" is best for you — Uptown or the West Village, Plano or Frisco, Southlake or Colleyville. Additionally, realtors are trained to know the innermost workings of the real estate process — contracts, amendments, addendum, inspections, negotiations, contingencies, comparisons, trends, HOAs, and so on.
Best of all, when you're interested in looking at homes, local realtors representing buyers work with realtors representing sellers to learn about the property, schedule in-home visits, and shuttle information back and forth so you don't have to.
#4 Talk to a Lender for a Home Mortgage
As you are looking at and evaluating possible homes, it's time to zero in on finding a lender and a home mortgage. For first-time buyers, this process can be intimidating but it doesn't have to be scary.
How can the mortgage process run smoothly? I recommend these steps:
• To cut through some of the research forest, ask your realtor for a listing of mortgage professionals he or she has worked with in the past.
• The Brent Germany Team spends nearly every day working with clients trying to get home loans and mortgages. We've worked with all sorts of lenders and generally know who the better lenders are and who gets closings done on time.
• Make sure you do your job. Lenders will ask for all sorts of information and documentation during the loan application process, including private info. The lenders are doing their best to get you the loan quickly, but they can't do their job effectively if you're late delivering requested information or its incomplete.
• If you choose not to go through your realtor to find a lender, ask friends, neighbors, or close work associates for recommendations.
• To familiarize you with the kind of information lenders require here's a basic list: credit reports, outstanding debt like credit cards; auto, jewelry, furniture, and school loans. Lenders often use the phrase "debt to income ratio," which means how much of what you make is spent by current, outstanding debt.
• The 43 percent debt-to-income ratio is generally used by the Federal Housing Administration (FHA) as a guideline for approving mortgages.
• It's best to put down 20 percent of the home's asking price to avoid paying private mortgage insurance (PMI), which can cost an extra $50 to $100 per month in mortgage.
#5 Finding the Right Home
Based on years of working with home buyers, here are some observations and thoughts that might help you with finding the right home:
• Take notes on paper, your phone, or tablet.
• To help clients, I take official MLS listing sheets with me for every home they've visited. Homes start to run together — locations, layouts, colors, you name it — if you don't take notes.
• Better yet, use your camera phone to take photos or videos as you tour a home. Like taking notes, it helps you to remember what you've seen.
• Make a "wants" list and a "wish" list. Decide what's most important from these, which become the "must have" list.
#6 Making an Offer and the Option Period
Once you find the right home, it's time to make an offer, also known as "placing a contract" on the house. This entails:
• Realtors are trained in contract negotiations and contracts to make sure offers are correct, with no errors, to protect you and your interests.
• Once you submit an offer to the seller (usually via the seller's realtor) you enter a period known as the "option period." In Texas the option period is a specific number of days written into the contract to give you, the buyer, a chance to do any inspections you want on the home while still allowing you to "walk away" for any reason.
• In order to have a valid option period, home buyers have to give the seller something called "consideration" or "option money" as it's known in Texas. Option money is paid directly to the seller and is non-refundable. If you walk away for any reason during the option period, you lose the option money — an amount that is negotiable and is usually based on the asking price of the home. Option monies are credited to the purchase price of the home at the closing.
• The Brent Germany Team always recommend that home buyers have an inspection during the option period. With the report in hand, talk with your realtor about what is negotiable and what you might ask the sellers to repair. Talk to your agent about any problems found in the home inspection.
• Behind the scenes, your lender will be doing two things on your behalf. First: The lender will order a survey from a professional surveyor to take measurements and boundaries of the home and land. The lender wants to make sure there are no easements or encroachments like a neighbor building a fence onto your property. This is for your protection and the lender's. Second: The lender will order an appraisal to let the bank know its current value in today's market. Again, the lender is doing this for everybody's protection, making sure you are paying fair market value and that the lender is loaning money for fair market value.
#7 Closing Time
The day has arrived and it's time to go to the title company for closing. Allow an hour for the process, which is as long as it takes to sign and notarize all the documents. And, believe me, there are lots and lots of documents to sign.
Do note that you may not receive the keys to the home until the loan has "funded."
Funded or funding means that the lender actually sends the funds to the title company for disbursement to the seller, the title company, real estate brokers involved in the transaction, and prorated taxes.
Do note that funding is done by wire transfer. Texas is in the Central time zone. Wire funds work on Eastern time so the funding for our day ends at 4 p.m. (5 p.m. Eastern). If a home does not fund prior to 4 p.m. it will not be completed until the next day — and keys to the new homeowner will be delayed.
A tip The Brent Germany Team gives is to avoid closings on Fridays. Lenders and title companies do not work on the weekends. Funds are not wired on the weekends, either. If there is an issue during closing, it will not be straightened out until Monday at the earliest.
To learn more about how to buy homes for sale in the DFW area, please contact Brent Germany at 214-926-3308 or email us directly at bgermany@kw.com.