How to Protect Your Home During Extreme Cold Weather
Posted by Brent Germany on Thursday, December 28, 2017 at 2:01 PM
By Brent Germany / December 28, 2017
Comment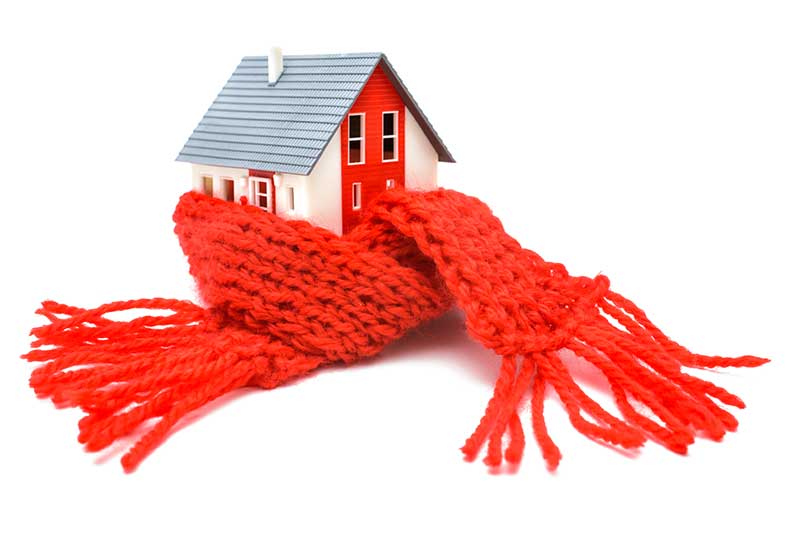 It's that time of year again when freezing temperatures are upon us. When temperatures outside are dropping below normal, sometimes we are more concerned with keeping ourselves, our loved ones, and our pets warm and don't think much about steps we should be taking to protect our home against these freezing temperatures. The following are some steps that you can take to stay warmer and protect your home:
Keeping warm in your home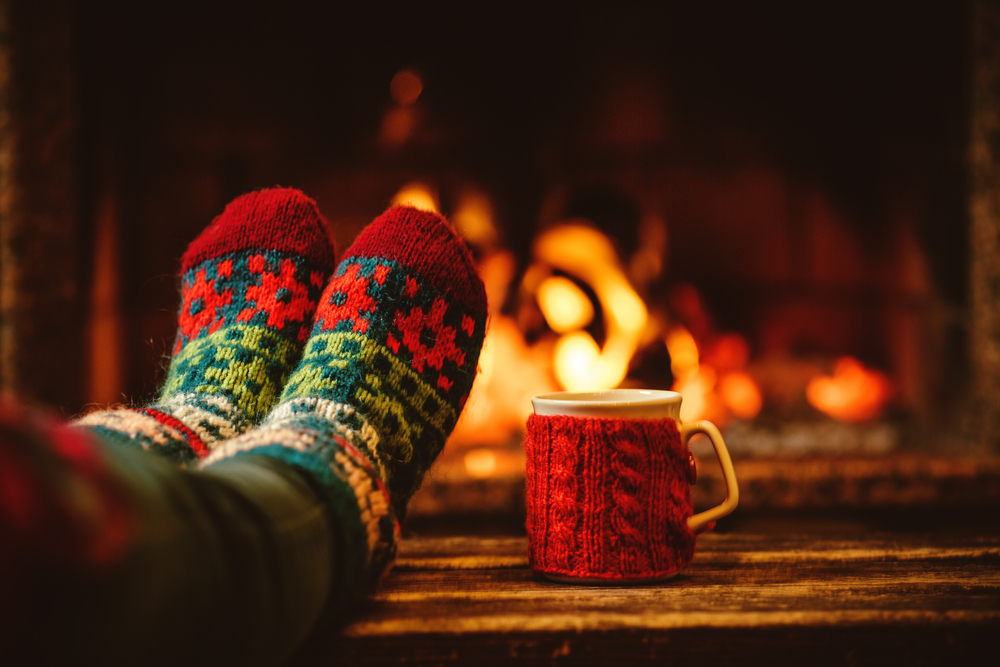 Before it begins getting cold, it's a good idea to have your furnace inspected. Make sure your HVAC company fully inspects the heat exchanger for cracks, installs new air filters, ensure your thermostats are working properly, and check that your home is hitting proper temperature differentials.
Inspect fireplaces, and chimneys before using, and have them cleaned if needed.
Keep drapes and blinds closed, except when windows are in direct sunlight.
Put up storm windows, or install sheet plastic window insulation kits on the inside of windows.
Cover or remove any window air conditioners.
Insulate electrical outlets and switches on exterior walls with foam seals available at home centers.
Caulk any cracks or holes on the outside of your house.
Repair or replace weather stripping and thresholds around doors and windows.
Run paddle ceiling fans on low in reverse (clockwise when looking up) to circulate warm air.
Put draft snakes on window sills, between window frames, and against doors.
If you heat with propane or fuel oil, make sure the tank is full.
If you heat with wood or coal, have plenty of fuel on hand.
How to protect the outside of your home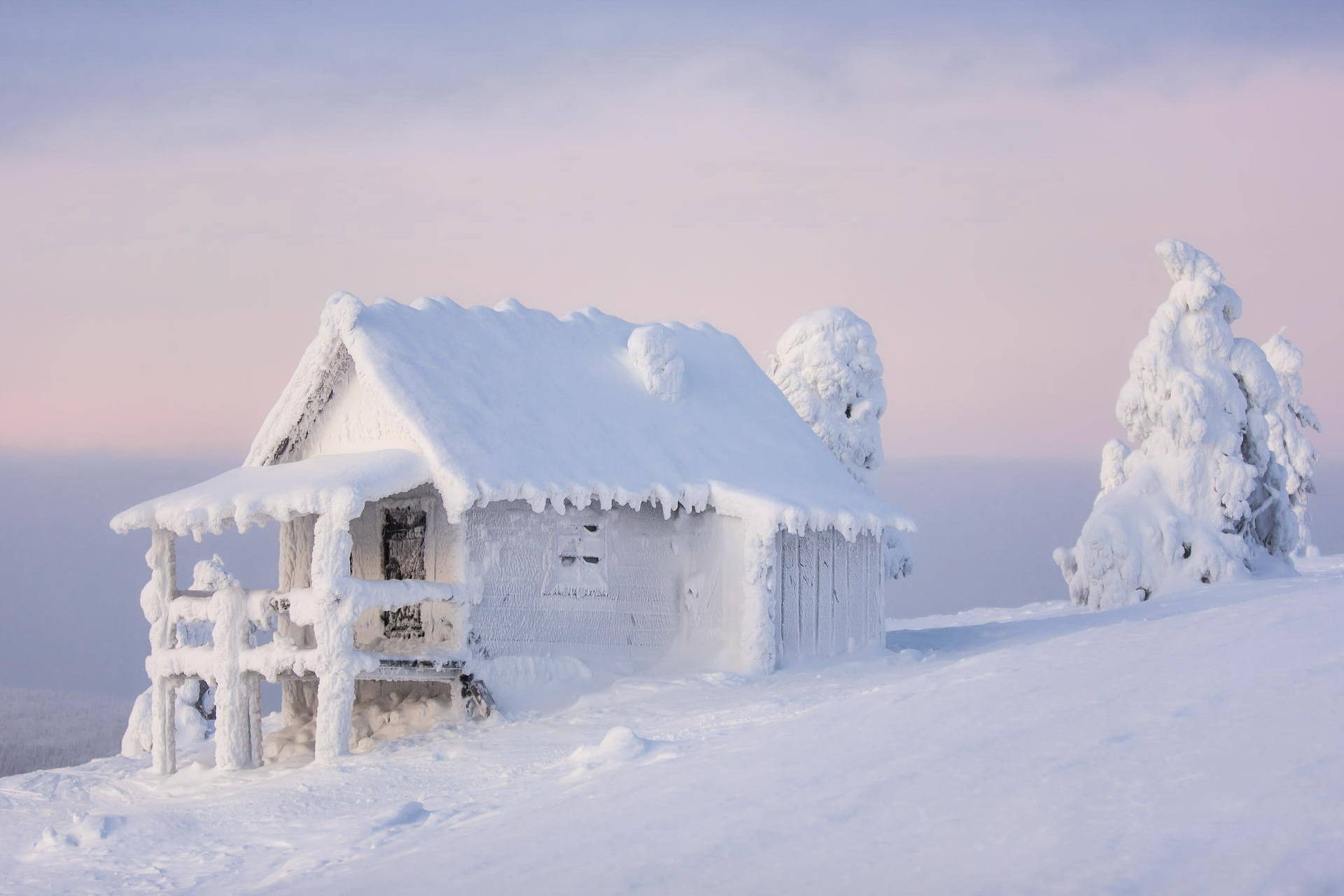 Clean your gutters and downspouts before cold weather arrives to prevent ice from forming in them.
Spray an ice repellent solution on steps and walks before freezing weather arrives
Check antifreeze levels in cars. Add if needed, then run the engine to circulate the new antifreeze through the radiator and engine block.
Add freeze resistant windshield wiper fluid, and spay to circulate it in lines.
Check air pressure in tires, since cold weather causes the pressure to lower.
Bring in container plants, add mulch around plants, and cover plants that are prone to frost damage. Remove covering when temperatures warm above freezing.
Drain birdbaths and fountains
Gently sweep snow off plants and shrubs in an upward motion with a broom.
Use rock salt, sand, or clay based kitty litter on walks and drives (NOTE: Salt can damage grass and other plants).
Don't overdo it when using a snow shovel.
Stay off your roof during freezing weather, but once the ice and snow have melted, inspect your roof for any damage
How to deal with frozen pipes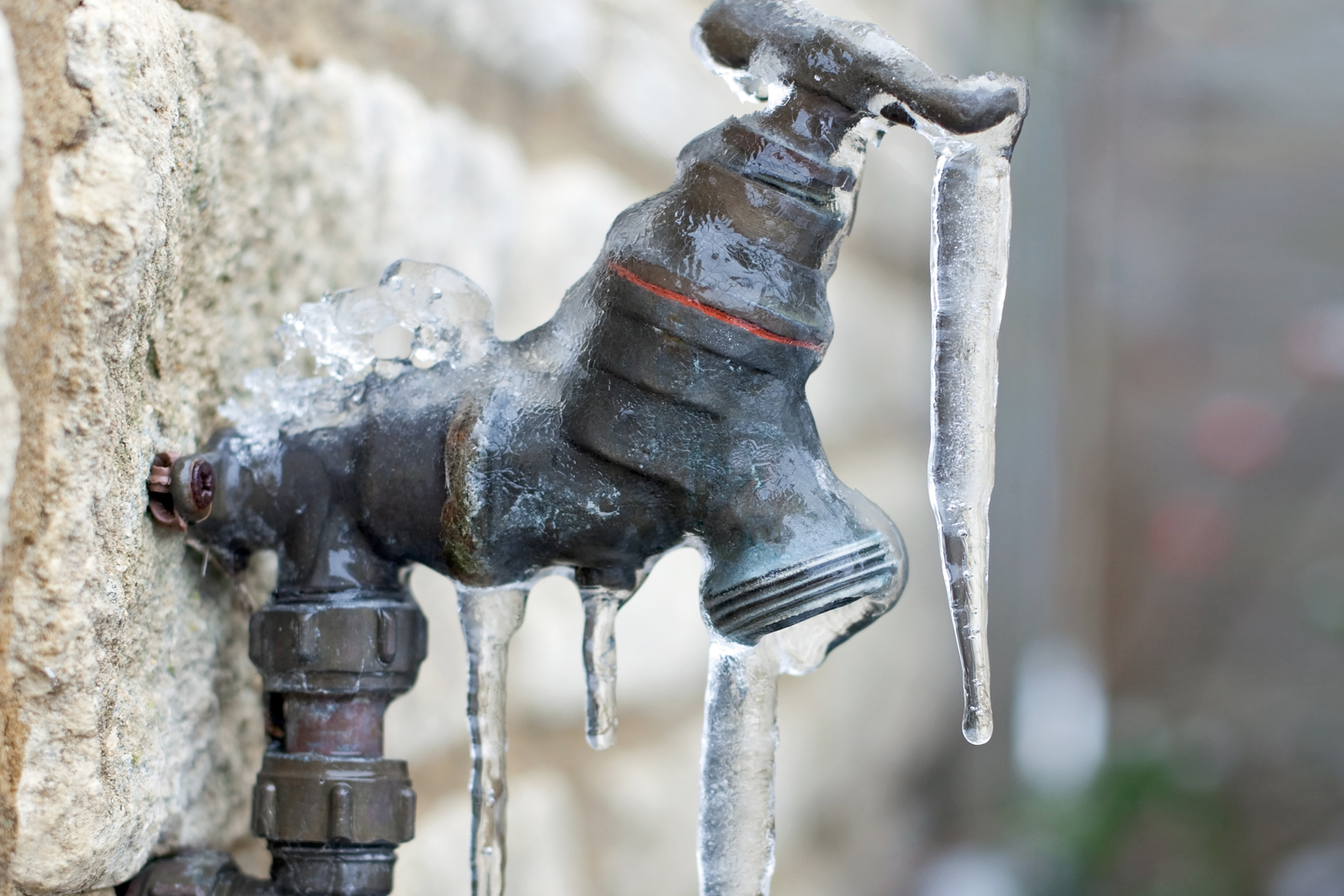 Disconnect and drain garden hoses.
Cover outside faucets with insulating foam covers.
Turn off water to outside faucets, if available, and open valves on faucets to allow them to drain.
Turn off sprinkler system and blow compressed air through the lines to drain them.
Close or cover foundation vents under house and windows to basements.
Close garage doors.
Insulate exposed pipes (both hot and cold) under house with foam pipe insulation.
Open cabinet doors under sinks.
Drip hot and cold faucets in kitchen and bath. Drip single control faucets with lever set in middle.
Set icemaker to make ice if the water line to it runs under the house.
Don't forget to check on pipes to your washing machine in the laundry room
Locate water main cut-off valve, and have a cut-off key handy.
Use a hair dryer, heat lamp, electric heat tape, or a portable space heater to thaw frozen pipes that have not burst.
Keep the faucet open when thawing frozen pipes to allow water to begin flowing through it.
After the weather has warmed above freezing and any frozen pipes have thawed, turn off dripping faucets and monitor your water meter to check for unseen leaks.
How to Stay Safe in an Ice or Snow Storm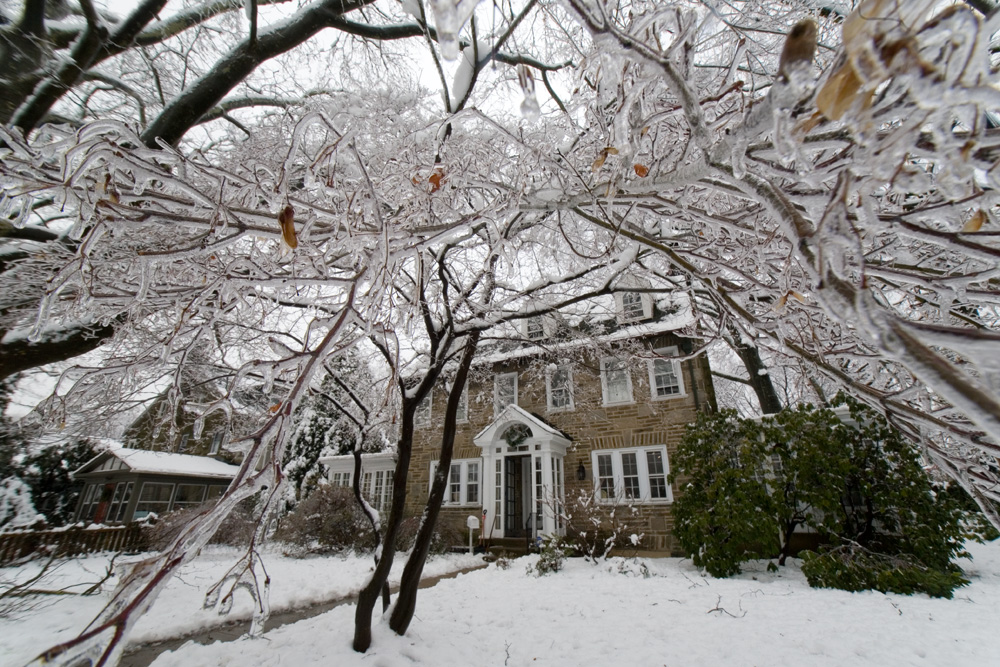 Stockpile nonperishable food and water.
Refill prescription medications in advance of storm.
Fill car with gas.
Charge cell phones.
Have flashlights, batteries, a weather radio, and a manual can opener on hand.
A portable generator can come in handy when the lights go out, but take precautions to avoid carbon monoxide poisoning when using.
Make sure you have working smoke and carbon monoxide alarms and the batteries powering them are fresh
Have a working fire extinguisher on hand for emergencies
A chain saw can come in handy for removing broken limbs after an ice storm.