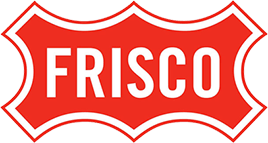 Frisco homeowners will soon get a break on their property tax bill in the form of a 'homestead exemption' beginning in fiscal year 2018.

Tonight, the Frisco City Council unanimously voted to adopt a 7.5% residential homestead exemption.

The exemption translates to an average savings of $143.00 on a future property tax bill based on a .45 cent property tax rate and Frisco's average home value, which was $391,923 in fiscal year 2017. Preliminary appraisal projections show Frisco's average home value will increase by as much as 9% next year. Council may vote to raise or lower the exemption annually.

"We've heard our residents' concerns over rising home values and the impact those values are having on home affordability," said Mayor Jeff Cheney. "Our city has a history of being fiscally conservative and this is the most effective way to give Frisco homeowners immediate tax relief."

In a memo to council, staff noted the 'proactive approach' will not compromise maintenance and operations and maintains adequate reserves.

"It will provide the high level of services residents expect," noted Jennifer Hundt, Assistant Finance Director.

Staff estimates the exemption will affect city revenue by approximately $3.2 million dollars. Currently, the City of Frisco is in the early stages of its budget process.

Homeowners must have 'homestead' status to receive the exemption benefit. To qualify, you must:
Own the property on January 1;
Occupy property...