Recreational Athletics in Frisco
Posted by Brent Germany on Thursday, April 6, 2017 at 9:00 AM
By Brent Germany / April 6, 2017
Comment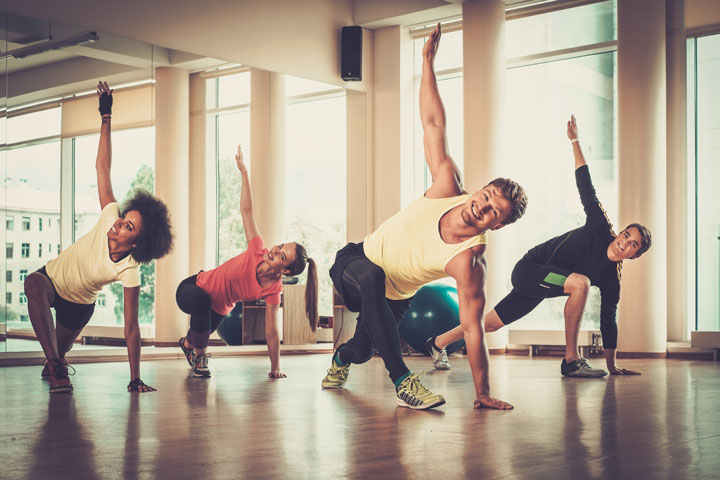 As amazing access as Frisco, TX residents have to professional sports in the Dallas area, they also have tremendous pickings for adult recreational and kids sports in town, which is of interest to those looking to buy a new home in Frisco or simply investigating Frisco real estate opportunities.
The Brent Germany Team is often asked about adult recreational and kids sports opportunities in Frisco — residents sure do love their games — so we've assembled a list of what's out there for weekend warriors and their baseball-playing, soccer-playing, swimming, Tae Kwon Do-kicking kids.
This post focuses on the adults.
Adult Athletic Leagues
These are available through the Frisco parks and recreation department. There are other league opportunities available through clubs or membership businesses.
Softball
Softball leagues are offered three times a year — spring (late February to mid-May), summer (late May to mid-June), and fall (late August to early November.
The whole North Texas area is full of softball-playing fanatics and every bedroom community has softball fields and leagues. Some even boast huge softball/youth baseball complexes.
Flag Football
Flag football, that sport you used to play in grade school, is offered in the spring (late February to mid-May) and fall (late August to early November.
Kickball
Not to be confused with dodgeball, kickball is another sport you may have played in grade school. It even shows up as a recreational sport played at companies in the DFW area because it involves men and women playing the same game. Kickball is offered in the spring (late February to mid-May), summer (late May to mid-August), and fall (late August to early November).
Registration
Do be aware: Registration for leagues is team based, which may be an inconvenience for people who've just bought a new house in Frisco or who are planning on investing in Frisco real estate but don't know anybody in town yet. However, that is temporary as teams are competitive but friendly and are always looking for players.
You can register for adult leagues and programs here.
Schedules, standings, and cancellations are here.
More information on the City of Frisco Athletic Leagues is available from the Parks and Recreation department here.
Other Activities
In addition to league play — and also of interest to people buying new home in Frisco or checking out Frisco real estate — are other sporting activities to do, including:
Aquatics
Aquatics, which includes group, certification programs, and private lessons, are available at the Indoor Aquatic Center and the Frisco Athletic Center.
Water aerobics info is here.
Group Exercise
Group exercise includes more than 60 classes available before and after work, during a lunch break, or on the weekend at the Frisco Athletic Center. Classes and times are subject to change throughout the year. Info is available here.
Fitness Programs
The number of fitness programs is staggering and will certainly be attractive to health-aware, fitness-conscious homebuyers looking to purchase a new house in Frisco or are checking out Frisco real estate. Interest offerings include:
Fit camps
Friday Night Fit Club
Morning fit clubs
TruView strength and conditioning fitness classes
Stroller Strides for mom seeking fitness
Tae Kwon Do
And what better way to stay involved than with community- and friend-based Fitness Challenges. These vary during the year but there is usually something go on, including challenges for pilates, boot camps, Zumba, stationary cycling, strength strengthening, and others. There are no excuses.
There are a number of fitness programs offered by small gyms and even personal trainers. A quick internet search will return plenty of options.
Personal Training
A program that may be of interest to new homebuyers in Frisco or those evaluating whether or not to purchase Frisco real estate is the availability of personal trainers and fitness/health coordinators. These professionals are available at the more expensive health clubs or via private lessons. They carry the same national certifications and education as those at health and fitness clubs but at a more reasonable cost. Profiles are here and services and prices are here.
Indoor Sports
Another attractive opportunity that may interest people looking to buy a new home in Frisco or invest in Frisco real estate is having a chance to bypass the Texas heat completely when playing recreational sports.
The Frisco Indoor Sports (FIS) center is just off the North Dallas Tollway and features two indoor turf fields for soccer, baseball training tunnels, and two multipurpose training areas for use by adults and youth.
Sports and Social
Frisco even boasts another unique recreational sports opportunity for residents not available in other communities — the Lonestar Sports and Social Club.
As the name states, it's as much a social club as it is recreational sports and leagues. All of the soccer leagues are co-ed with an option to register as an individual or as a team — a very nice opportunity for some. Adult indoor and outdoor soccer league games are followed by a happy hour.
The offerings here are much more expansive and social than anywhere else in Frisco. Included is basketball, bowling, dodgeball, flag football, kickball, soccer, softball, tennis, ultimate frisbee, volleyball and, yes, wiffleball.
There are tournaments, company teams, social events, and something called Bar Wars. Now you can test your Corn Hole, Skee Ball, Giant Jenga, Ladder, Golf Darts, and "PONG" skills against your neighbor and the best Frisco has to offer.
One thing The Brent Germany Team tells homebuyers looking for a new house in Frisco or checking out Frisco real estate deals is they will NEVER be without something to do athletically, whether it's watching the professional teams play or participating in recreational sports themselves.