Restaurants in Frisco
Posted by Brent Germany on Friday, March 24, 2017 at 9:00 AM
By Brent Germany / March 24, 2017
Comment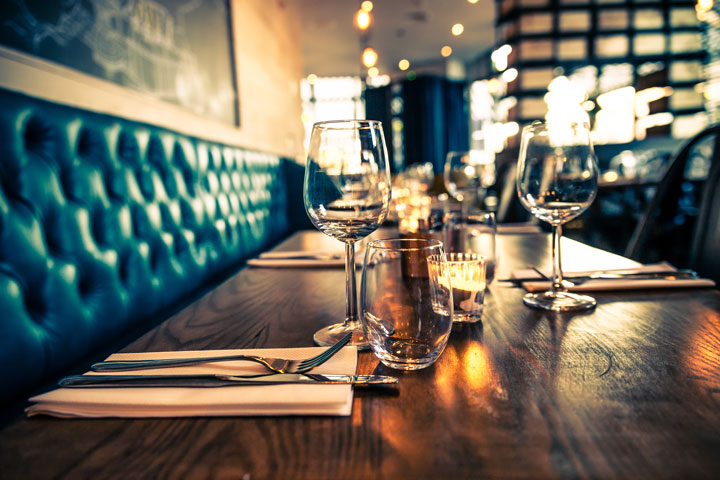 Another question I am asked by people looking to buy a new home in Frisco, TX or simply investigating the myriad of real estate options in Frisco is: "How are the restaurants in the area?"
Um, fantastic. But not in the way you might expect.
First, a little perspective. For those of us who have lived and worked in the Frisco (and Dallas) area for a long time, every few years there will be a report that exclaims (!) Dallas and the Dallas area has more restaurants per capita than any place in the U.S.
I decided to see if that's true and, well, I have no idea. There's a lot of information on the internet but it doesn't make sense to me — a real estate guy, not a restauranteur.
This is what I did find: Dallas and surrounding communities have the fourth largest number of restaurants in the entire country behind New York/New Jersey (an astounding 46,000+), Chicago (30,000 +/-), and Los Angeles (20,000 +/-). Depending on the year and the health of the economy, the Dallas area boasts upwards of 14,000 restaurants — or, as one local news outlet put it, one restaurant for every 508 people.
To people wanting to buy a new home in Frisco, TX or considering Frisco real estate options, this is what's interesting: Much of Dallas' growth in the dining industry is actually attributed to real estate. When we see a trend in real estate like the rise of mixed-use developments, there is a corresponding uptick in restaurants to serve those developments, which includes commercial, retail, residential, and entertainment.
Frisco is the perfect example. So if you're looking for a new home in Frisco or checking out Frisco real estate from the sofa, expect to find not only a large number of traditional fast food and chain restaurants but also new concepts, cuisine mashups, unexpected dining experiences, and all sorts of food/fun experiments. That's what makes Frisco and Dallas-area dining so vibrant today.
In recent years Frisco has enjoyed the fruits of an astounding development known as the $5 Billion Mile — or $5 billion worth of new office, commercial, residential, and entertainment development along a one-mile stretch.
The Star in Frisco gets a lot of attention because, well, it's the development spearheaded by Jerry Jones, owner of the National Football League's Dallas Cowboys. The Star features $1 billion in investment, including a multi-use indoor stadium (Ford Center) with 12,000 seats. It's the Cowboys practice facility and also is available to the Frisco ISD as another football stadium). Naturally, retail — and lots of new restaurants — feed the locals and visitors.
Frisco Station is not as sexy as having the NFL's Cowboys as the main tenant, but it's a massive $1.7 billion development of office, medical, retail, entertainment — and restaurant (75,000 SF) — development. The Gate, a $700 million investment, adds another 75,000 SF of restaurant space.
Throw in Wade Park — a $2 billion mixed-use development — and the $5 Billion Mile adds up to 1.32 million SF of integrated retail, restaurant, and entertainment space.
While many people looking at homes for sale in Frisco or considering investments in Frisco real estate are older and more established home buyers, there is a growing number of 18- to 40-year-olds who are doing things differently. Big-car and large-home ownership are less important to a generation that spends a large percentage of its income on technology and "experiential" things like dining and eating out.
Many of these people are attracted to cities, whether large like Dallas or growing like Frisco, that provide mixed-use development and increased opportunities for entertainment and dining, particularly with the rise of chef-driven experiences and craft beer "brew pubs" becoming a major part of discretionary spending.
City planners and real estate developers are well aware that this age bracket will become one of the country's biggest spending groups and eating out will be a regular indulgence, not once-a-week special as seen in previous generations.
In fact, some new developments are anchored not by a brand name retailer but by a restaurant or series of restaurants. One developer mentioned that restaurants used to make up 20 to 30 percent of a development. In some cases today, it's more like 60 percent. Along with anchoring new developments, restaurants have increasingly taken on another role that has nothing to do with food: changing neighborhood dynamics.
The Uptown area in Dallas is a premier example of restaurants changing neighborhood dynamics. They are not just places to eat out but to gather for drinks, meals, ballgames, and other forms of entertainment. We don't have mountains, beaches, and luscious forests in North Texas. We have restaurants (and shopping).
It's a changing market out there. The millennials want new and different things. It used to be the community was built first and the amenities next. Now it's the amenities first or at least in tandem with the community.
I tell home buyers looking at houses in Frisco or seriously evaluating their real estate options in Frisco that it's a fast-growing area with a lot of diversity — younger and older, professional and upwardly mobile. They're always going out.
Who goes home to eat lunch these days? On the way home they stop off for a happy hour drink or coffee with friends at any number of local, fun eateries. If they're home and don't feel like going out, restaurants are savvy enough today to prepare all sorts of meals (just burgers and fast food pizza) for delivery (or pickup on the way home).
So, in answer to the oft-asked question: There are plenty of restaurants of every conceivable cuisine in Frisco, neighboring Plano and McKinney, nearby Richardson and Far North Dallas, and a reasonably short drive away in Dallas and the Grapevine and Southlake area (to the west). Many of the restaurants really are fantastic — and changing.