Shopping in Frisco
Posted by Brent Germany on Friday, March 17, 2017 at 9:00 AM
By Brent Germany / March 17, 2017
Comment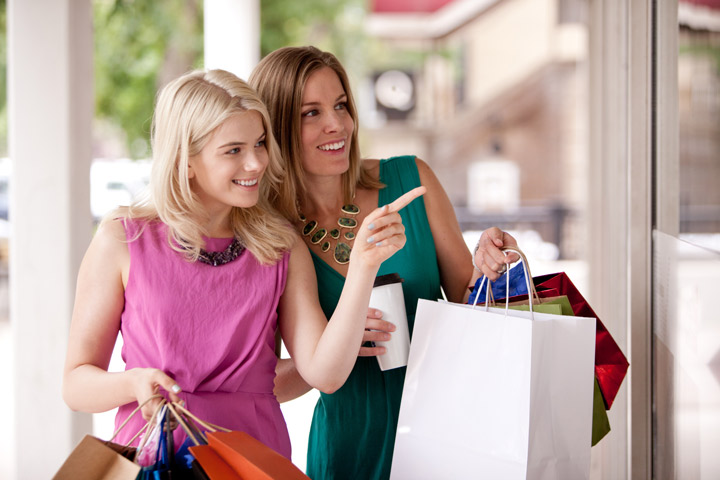 Don't laugh: Whenever prospective homebuyers contact me about Frisco, TX real estate or homes for sale in Frisco, the first question they ask me beyond the usual house stuff is "What's the shopping like in Frisco?"
I'm not joking. Every part of the country has something it's known for: mountains outside of Denver, beaches along the coasts in Florida, golf courses pretty much everywhere. Here in the Dallas-Fort Worth area, particularly North Dallas and Frisco the quality of shopping and local eateries are big attractions in lieu of mountains and beaches.
So, when it comes to shopping, Frisco — and surrounding communities of McKinney, Allen, Grapevine and Southlake . . . heck, pretty much everywhere in the DFW area — has amazing shopping that's not just spend, spend, spend. It's enjoy, take your time, browse, have lunch (or dinner or coffee), maybe even catch a movie while you're out. Shopping is an experience here, not just a necessity.
For people looking at homes for sale in Frisco, TX or are investigating Frisco real estate, The Brent Germany Team has produced a quick overview of shopping in Frisco (and surrounding areas).
Signature Shopping
For a "bedroom" community outside of Dallas, Frisco features one of the premier all-around shopping malls in the entire area — Stonebriar Centre — to rival NorthPark Center in Dallas and Galleria Dallas in North Dallas.
NorthPark and Galleria Dallas both feature high-end, luxury shopping, which is certainly attractive to prospective homebuyers considering new homes in Frisco or Frisco real estate. Both are about a 30-minute, easy-access drive from Frisco depending, of course, on traffic.
Stonebriar also features high-end, luxury shopping found at NorthPark and Galleria Dallas (Apple, Coach, Michael Kors, Lucky Brand, Nordstrom's) but also has more everyday shopping that busy parents like to do with kids — maybe Claire's, Dick's Sporting Goods, department stores like Dillard's, Forever 21, and Vision Works.
Another shopping destination people from all over the Metroplex come to is IKEA. Maybe it's because there is only one IKEA in the entire area, not like Apple Stores, Coach, or Nordstrom. I find it interesting, but when I tell people looking at houses for sale in Frisco or looking into Frisco real estate they inevitably remark, "Oh! There's an IKEA nearby?"
I realize most high-end home buyers don't furnish their houses with IKEA tables and chairs, but nearly everybody I talk with likes to poke around inside the giant IKEA store to find a lamp, shelf, cheap bed for a guest room. And who doesn't like those Swedish meatballs?
Outdoor Shopping
I guess outdoor shopping and "outdoor shopping malls" are no longer trends — they seem to be in every Dallas-area community. The only thing that seems to vary between them is aesthetics and architectural style.
Despite the heat in the summer, Texas shoppers don't like to be cooped up indoors all year, unless they're "mall walking" for a little exercise.
The Centre at Preston Ridge offers the big stores you see driving along Texas highways — Best Buy, Bath & Body Works, DSW Designer Shoe Warehouse, and so many, many more. There are more than 100 stores and restaurants for those everyday needs.
The Shops at Starwood are similar to The Centre at Preston Ridge, albeit a bit more "premier." The development, located just to the north of The Centre, is not as established as other Frisco shopping destinations, but it definitely has its own uniqueness and "ambiance."
I'm going to include Downtown Shopping in Frisco as outdoor shopping even though some of the stores can be considered more boutique or specialized.
Like outdoor shopping malls, downtown shopping could be considered a trend in North Texas. In fact, bedroom communities and "small" towns like Frisco, McKinney, Plano, Richardson, and Grapevine (to the west) have developed extensive downtowns that feature unique shopping, restaurants, performing arts, even specialized events like seasonal music and art festivals.
Frisco actually has a history of being a shopping destination. In the city's early years farmers, ranchers and "city folk" used to line Main Street with their produce and goods. Horses, wagons, and Model T cars were parked outside of shops like Curtsinger's Drug Store, Sapp Brothers' Café or the Frisco Beauty Shoppe. Today people just go to the Frisco Rotary Farmer's Market.
Just west of Historic Downtown and across the St. Louis–San Francisco Railway tracks, is Frisco Square, yet even more shopping. Frisco Square is a pedestrian-friendly "urban" environment built along with Frisco City Hall and the Frisco Public Library. Frisco Square offers a variety of off-the-beaten-track restaurants like Pizzeria Testa, NOLA Grill, and @nerdvana.coffee+shop. Fun.
Outlet Shopping
Another "style" of shopping that may be attractive to people looking at new homes in Frisco, TX or evaluating Frisco real estate options is outlet.
It used to be that outlet shopping was truly outlet — out of season clothing and accessories, big discounts, and worth driving great distances for some serious bargain hunting. The factory outlet in San Marcos, south of Austin, was perhaps the premier outlet "mall" in all of Texas.
Developers, of course, caught up to the trend and began opening outlet malls either north or south of big cities like Dallas and Houston. Retailers caught on, too, and no longer just supply out-of-season product or "seconds." The thrill of bargain hunting remains.
The Allen Premium Outlets is just one such outlet mall within easy driving distance of Frisco. Others nearby include Grapevine Mills (about 30 minutes away) and Grand Prairie Premium Outlets (about 45 minutes away). To be honest, though, there's not much difference between what one outlet mall offers and another.
Summary
In the end, I can honestly tell prospective homebuyers looking at new houses in Frisco, TX or evaluating Frisco real estate that there are plenty, plenty, plenty of shopping options in Frisco — both in types of stores and the shopping experience itself. And I haven't even touched what's available in Dallas — about a 30 minute drive away — or in Fort Worth an hour or so to the west.
If there's one thing North Texans like to do it is shopping, so if you're looking at new homes in Frisco or evaluating your real estate options in Frisco you will not be disappointed.