Things NOT To Do When Selling Your Home
Posted by Brent Germany on Wednesday, February 22, 2017 at 9:00 AM
By Brent Germany / February 22, 2017
Comment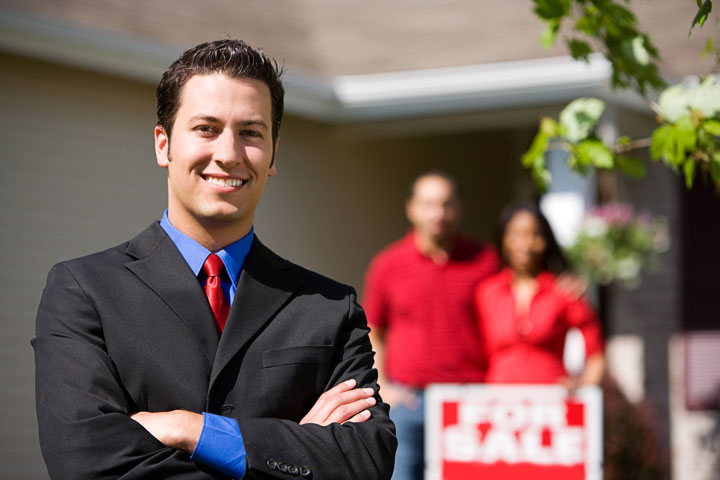 I'm going to get straight to the point: When thinking about what NOT to do when selling your home, this tops the list:
#1
Do not think, in today's day and age, that you don't have to change anything in the house prior to selling because it's better to let the buyer do whatever he or she wants to do to the house. It's not.
I'm not sure where this belief same from. Maybe it's a holdover from the pre-cable TV and pre-internet days. But it's an outdated way of looking at selling one's home. Let me give you an example.
A couple of years ago The Brent Germany Team had a client with a lovely two-story home — I'll spare you the details. Suffice to say, there were a few things that needed attention. One: the carpets needed replacement. Two: the shower stall in the master bathroom needed replacement.
The owners thought the housing market was so hot their house had to sell no matter what. They chose to offer a generous allowance for new flooring and the shower stall, which would have allowed the buyers to install much higher quality materials. They reasoned: "It's better to choose what you want."
What happened?
Not a thing. People who walked through the house, said they loved its layout and location, but no offers were made because no one wanted to do the work required to replace flooring and a shower stall. One lady told me, "I don't even want to call a contractor."
In today's real estate market, buyers want turnkey properties where they buy, move in, and everything is done. No need to shop for flooring or call a contractor.
After the homeowners took their house off the market, the husband labeled what just happened as the "HGTV Effect", which is actually kind of fitting. There are so many home-buying shows, home-selling shows, and shows about decorating, DIY, renovation, and real estate that expectations have changed. They want Move-In Ready.
With that thought in mind The Brent Germany Team has assembled a list of things NOT to do when selling your house. In no specific order:
Mistake: Getting Emotionally Involved
Start here because this sets the tone. Selling your home is an emotional experience, which can lead to making poor decisions like the ones noted above. Think like a businessperson, not as a homeowner. Selling a house is a transaction. You need to be calculating, not sentimental.
Mistake: Setting an Unrealistic Price
Another outdated real estate adage is this: Price your home high, come down if you have to. Unless we're in a housing bubble, overpriced homes do not sell well. Work with your realtor to set the right asking price from the start.
Mistake: Expecting To Get Your Asking Price
Along the same line, expecting to get your asking price is also unrealistic. The Brent Germany Team has worked with a lot of smart buyers who are informed and negotiate well. If you want to complete the sale, you have to play along and expect some give-and-take.
Mistake: Not Preparing Your Home for Sale
This is where I sound like a broken record. Preparing your home is obvious. But people still "under-prepare" houses by not deep cleaning, fixing what needs to be fixed, and trying to cut corners.
Big mistake.
Mistake: Hiding Significant Problems
That said, it's often time consuming and costly to properly prepare a home for sale, which leads sellers to rationalize, cut corners and, in some instances, hide significant problems hoping they'll slip by unnoticed.
Another mistake.
Any problem with a house for sale will be uncovered during the buyer's inspection, so there's no point to hiding it. Fix the problem ahead of time if you can. If not, come clean and work out some other option with the buyer.
One way to avoid surprises is for the seller to have the house inspected before listing to learn what need to be fixed, repaired, replaced, or improved. That way they can plan how to get everything done time-wise and pay for it.
Mistake: Leaving Gutters Full of Debris
I include smaller items like this to remind people that paying attention to details is important and can help sell a house. Leaving leaves, branches, and nasty debris in the gutters gives the impression that you do not care about the condition of the home or that you have failed to maintain it. Not good.
Mistake: Leave Sprinkler System Broken
Along the same line: fix a broken sprinkler system. As long as the system works and pumps water to all the stations, that's good. If the sprinkler heads are broken and spitting water onto the street, that's bad. Again, you don't want to give the impression that the house is poorly maintained.
Mistake: Leaving Your Personal Paint Colors on the Walls
I've talked about this before, but it's worth repeating. Don't leave those funky colors on the living room and bedroom walls. Neutral tones like tans and cool grays sell homes, not reds, purples, and pinks. You want to appeal to as many buyers as possible.
Just a side note: You don't have to repaint using expensive platinum-grade paint. Contractor grade from a quality manufacturer works fine.
Mistake: Leaving Poop in the Backyard
Buyers love backyards and always, always, always spend time in your backyard during a home visit. They envisioning where their grill will go or how they will arrange their outdoor furniture. The last thing you want is for them to walk around the yard . . . and step in dog poop.
Also, look for anything else Fido has torn up . . . ripped window screens, seriously scratched door frames, and holes in the yard. These are simple things to repair.
Mistake: Leaving Toys Scattered Around the House
Buyers will not "look past things" like toys scattered around the house — even if they have kids themselves. An inability to keep kid's toys neat and put away says something about a homeowner's care for the house and can hurt the sale of the home.
Remember: Buyers judge the overall appearance of your home, and that includes messes . . . scattered toys, poop in the backyard, soggy leaves in the gutters.
Mistake: Being Stingy on Electricity
This may not seem like much but it is especially relevant in Texas. Nobody wants to come out of the hot summer heat into a lukewarm or even hot house. It makes for an unpleasant first experience and buyers will wonder if the air conditioner needs replacement. They won't stay long either if it's uncomfortable.
The Brent Germany Team suggest sellers keep the thermostat at a brisk 70 degrees, maybe even a tad cooler, while the home is listed.
Mistake: Leaving Family Pictures Hanging on the Wall
This is another popular mistake. No matter how cute the kids are and how good looking the family is, buyers will spend more time looking at them than at the house. Remember: People are buying a lifestyle. Don't distract them. They want to envision their pictures and their stuff in your home.
Mistake: Keeping Worn Furniture
Having worn furniture in the house, even if it's sentimental, also detracts from the viewing/buying experience. Nobody will think that ragged old chair looks as good as you do. Store it or get rid of it.
Mistake: Hoping Your Roof is OK
The Brent Germany Team recommends having a roofer inspect your current roof to see if there has been any hail damage (which happens a lot in North Texas) or if there is any other wear and tear that could be problematic. If there is, it will show up on the inspection report.
Most roofing companies provide free estimates. If you want a second opinion, have your insurance company send out a professional adjuster. If the repairs are minimal, take care of them when you can. If not, you might be eligible for an insurance claim.
Mistake: Overlooking the Little Things Like Lighting
Another reminder: Pay attention to the little things like broken or burned out light bulbs and dingy lighting. Proper lighting is an important element in successfully staging a home for sale.
Replace lights with new bulbs. Or purchase new lighting. Improved lighting makes a home "pop."
Mistake: Skimping on Listing Photos
Because of today's technology, your listing will end up in many more places than it used to — websites, real estate portals, blogs, dedicated real estate sites like zillow.com and trulia.com, and on social media like Facebook and Instagram. Good photos are essential to making your house look fantastic, inviting, and a place people want to visit.
Good photos should be crisp, well lit, intelligently composed and cropped, and tell a story.
Mistake: Making a Bad First Impression
It's a cliche: You can't judge a book by its cover. Unfortunately for home sellers, you can judge a house by its cover — the first impression at the curb.
How does your house look to people driving by? Is the grass mowed? Are there weeds in the yard? Is there fresh mulch and seasonal flowers in the beds? Are the bushes, shrubs, and trees trimmed and neat?
Curb appeal matters and it's the first chance you have to make a good impression, which leads them to call your realtor for an appointment and gets them into the home.
Mistake: Not Accommodating Potential Buyers
I know it's an inconvenience to have your home up for sale. It always seems like someone wants to view the house at the most inconvenient time and you need to vamoose, all the while making sure the carpets are swept, the dishes are out of the sink, and the kids' toys are picked up.
As much as possible, don't make it difficult for people to view your home. Accommodate potential buyers as best you can.
Mistake: Losing a Sale Over Something Silly
When you get to the appointment, home viewing, and offer part of the selling process, don't lose a sale over something silly. By that I mean minor details or requests. If the buyer wants you to leave the TV mounted on the wall in the living room because he doesn't want to repair the wall when you move, consider doing it. People ask for all sorts of crazy things — they want to keep the curtains or they like the lamp you bought at an antique store. Unless it's an heirloom, you can probably find another one — but you may not find a buyer at the price you want.