Typical Issues on a Home Inspection
Posted by Brent Germany on Monday, March 13, 2017 at 9:00 AM
By Brent Germany / March 13, 2017
Comment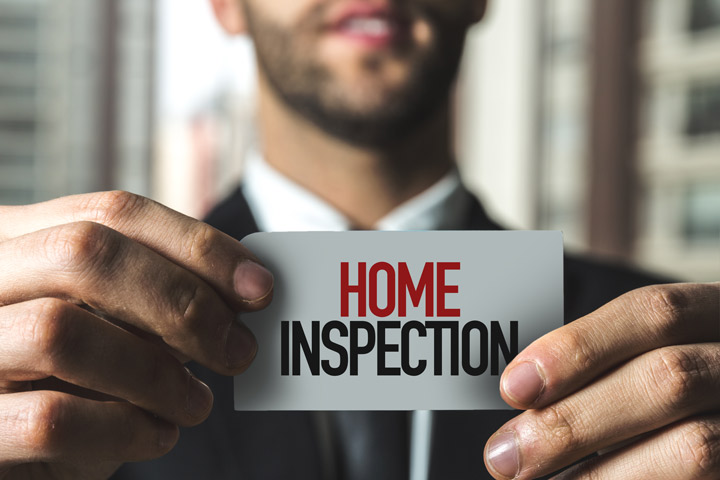 If you are a first time home buyer, chances are you've never encountered a home inspection. They're an interesting balance between really helpful information and too much information.
Here's why they are important and, sometimes, a nuisance — like Aunt Betty who keeps showing up unannounced.
Home Inspections and Inspectors
Simply put, a home inspection is performed by a professional inspector, who visually inspects every aspect of the home you are considering purchasing — the structural integrity of the house, the mechanical systems, pretty much everything you can think of.
I tell clients that home inspections are an essential part of the buying process because you want to know what you are buying, making sure big ticket items are in working order:
• The air conditioner and heater are working properly.
• There are no hidden leaks in the plumbing and there's no deterioration or incompatible materials used in the system.
• The major appliances work well.
• The roof is in good shape.
• There are no bulges, deflections, and other irregularities in the roof framing, exterior and interior wall framing, or cracks in the foundation.
And so on.
Home inspections average somewhere between 25 and 30 pages and document things you wouldn't even think of. And that's the rub: If an inspector finds anything major you — and your realtor — will negotiate repair or replacement. If an agreement isn't made, you may drop your interest in the home or back out of the contract.
I'll put it this way: You DO NOT want to find out a week after moving into the house the water heater isn't working, the gas stove only has two burners igniting, and the shower pan in the second floor master bathroom is leaking.
What's left — read on — will be a lot of little, pesky items that you — as the new home owner — will (one day) have to deal with. You can ask (insist even) that the sellers take care of whatever bothers you the most, but they often will refuse, leaving you to deal with them — like Aunt Betty.
The Brent Germany Team wants you to understand that home inspectors absolutely, positively will find things wrong with every home, even if it's "new." This is partly due to the nature of home inspections: You are paying about 10 cents a square foot — or $300 for a 3,000 square foot home — and an inspector spends three hours combing the house. You are not going to trust their professionalism and honesty if they don't find anything wrong.
Home inspectors also take on a large amount of liability. If an inspector misses something significant like a water leak and the house floods because of that leak, guess who is getting sued? In an effort to be thorough (honest and trustworthy) they will note every issue found, even if it's minor.
Here are a few issues found in nearly every home inspection. Don't panic. Most are easy repairs new homeowners can do themselves. But be assured, they will be in an inspection report.
Issues Found in Every Home Inspection
Loose Nails on the Roof
Wear on a roof is readily apparent if it's advanced due to age. From the seller's perspective, this is not good and could keep him from selling the home or getting the asking price he seeks.
Sometimes the roof is in good shape, but there will be loose or missing nails — and it is reported in the inspection. This is nothing to stress about — a roofer or handyman can make this repair.
Window Screens Need Repair
If you look close enough around the house, you'll notice screens are missing, they're torn, or are bent and no longer fit the window correctly. To some buyers it's not a big deal — they're not worried about aesthetics or they never open the windows in Texas because it's mostly hot. At any rate, screen damage is on a home inspection report.
Foggy Windows
Speaking of windows, if you look even closer you may notice "foggy windows." This is due to double-paned glass, which is filled with inert gasses (mostly argon) to insulate the windows and house. The gasses are sealed between the panes, but over the years the seals wear, break down, and are impacted by the elements, allowing moisture to enter the space between the panes. It's rarely at the top of homeowner repair lists, so don't be surprised by foggy windows.
Wood Rot
While inspectors look closely at windows, they also look carefully at exterior doors, framing, thresholds, garage door framing. Chances are good they will find rot, particularly near the ground. It's best for homeowners to take care of the most obvious rot, but they can hope buyers won't notice — but inspectors will.
Sealing and Caulking
Windows and doors. One thing they have in common is caulk seals, used to keep the weather — hot or cold, depending on the season — out of your house. Additionally, caulk is used in bathrooms around sinks, shows, bathtubs, and toilets, as well as in the kitchen. Caulk is everywhere and unless it was just replaced it will be aged, yellowing, cracked, even mildewy — and inspectors will find it.
The Bathroom Exhaust Fan Vents Into the Attic
Modern code states that venting to the attic will cause moisture from the bathroom shower to collect in the attic and could cause wood rot of raw framing. For some reason, this shows up on inspection reports even today with modern codes. Citing it for older houses, I understand. But today? Just so you know.
Lack of HVAC Service
Even with a new heating, ventilation and air conditioning system, what homeowner really wants to spent the money to have the HVAC system serviced twice annually? Inspectors will note anything and everything "out of whack" with the air conditioner — dirty filters, not cooling down fast enough, torn ductwork, the drip pan needs cleaning. HVAC issues will be noted, but that's a good thing because air conditioning in Texas is important and costly to replace or repair.
Smoke Detectors Not Up to Code
Smoke detectors are now required by the State of Texas to be installed in every room. For a brand spanking new house, that's not a problem. For a lot of other homes, you can demand the seller take care of the missing smoke detectors — and most likely they will respond with the cheapest of the cheap. Or, you can go to a home improvement center and buy a slightly better detector with smoke and carbon monoxide features built in and be done with it. Your call.
GFCI Outlets Not Up to Code
Chances are the GFCI outlets — those electrical outlets in bathrooms and kitchens with the little red button you have to reset if the breaker trips because there's too much moisture nearby — will not be up to current building code. Inspectors will note every one.
Soil Height Around the Foundation
Here's another odd one almost always reported by inspectors. The soil around the foundation will not be the correct height — whatever that number is. Whether it's two inches or ten, it will be on the inspection report.
Broken Sprinkler Heads
It would be nice if homeowners actually replace broken sprinkler heads before listing. It's a nice attention-to-detail item that signals to buyers that the home is cared for, but chances are there is at least one or a few they were unaware of. The inspector will find 'em. Guaranteed.
Beyond the Inspector
While a trained and certified home inspector can handle all aspects of home inspections, some home buyers I've worked with prefer to follow up with specific professionals for an even deeper assessment, including:
• The Structural Engineer: A door doesn't close or there is a crack on a wall? There could be harder-to-spot foundation issues.
• The Pest Inspector: Soft wood, wood shavings, or sounds in a wall? Termites and other pests — largely unseen — could be causing serious structural damage.
• The Landscape Expert: A wet yard? Could be poor drainage.
• The Toxic Substance Inspector: Is it an older home? Check for asbestos, lead, mold, or radon.
• The Geotechnical Inspector: Is the home on a hillside or in a flood-prone area? Make sure foundation, retaining walls, and other structures are solid or they could be damaged.
• The Arborist: Is the home surrounded by mature trees? Tree roots and canopies can damage the driveway, foundation, and roof.
• The Chimney Sweep: Does the home have a chimney? Is it clear? Or cluttered with debris and even dead animals?
• The Pool Guy: Does the home have a pool? What condition is the equipment in, including pump and filter? How's the structural integrity of the decking and pool surface?
In Summary
Home inspections are needed and an important part of the home-buying process. You want to contract an attention-to-detail professional inspector because, in the end, the findings and report are designed to protect you and your sizable investment. But don't sweat the little things that inevitably are reported. Make note. You can take care of many of them yourself.
To learn more about how to buy homes for sale in the DFW area, please contact Brent Germany at 214-926-3308 or email us directly at bgermany@kw.com.