8 Ways to Boost Your Home's Curb Appeal
Posted by Julia Bailey on Saturday, April 16, 2022 at 12:00 AM
By Julia Bailey / April 16, 2022
Comment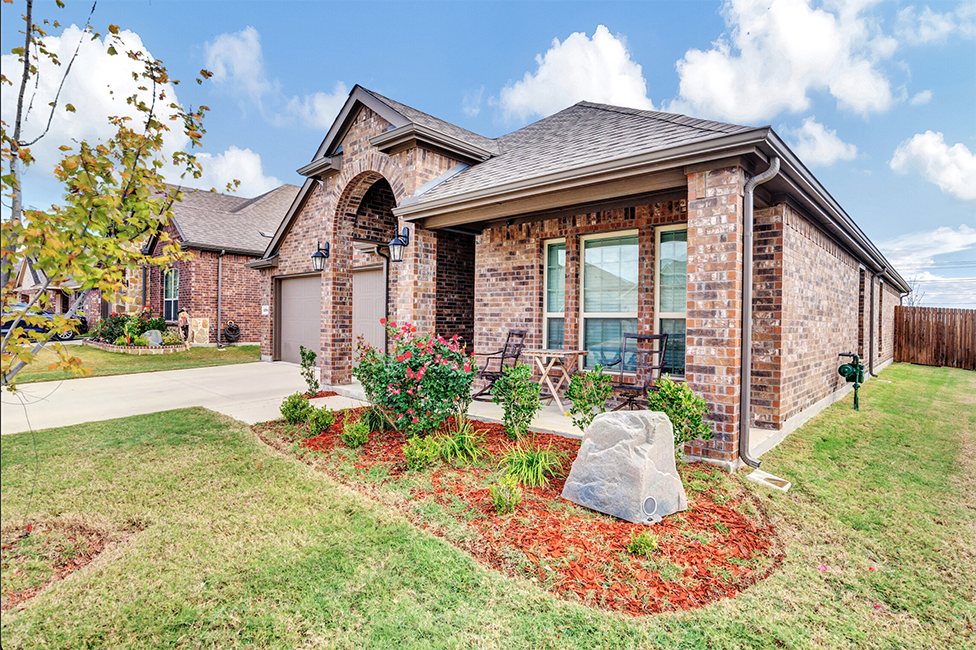 With warmer weather and longer days, April is the perfect time to consider your home's curb appeal and find ways to make it stand out more. Your home's exterior is the first thing guests see after all, so why not invest in a few ways to boost its first impression? Keep reading to discover eight ways to up your home's curb appeal.
1. Add Greenery & Flowers
One of the most impactful ways to boost your home's curb appeal is to add some fresh greenery and flowers. Use plants to accentuate key visual points of your home, like windows and entryways. Experiment with the arrangement of your plants which can significantly change your home's overall appearance.
2. Take Care of Your Lawn
Taking care of your lawn is a big part of curb appeal. Regularly care for your lawn by mowing the grass, raking fallen leaves, and pulling weeds. Consider a sprinkler system to keep your lawn well-watered and prevent brown spots.
3. Repaint Your Front Door
Consider painting your front door to help it stand out rather than blend in. Painting a front door is an inexpensive project that can make a significant impact. Choose a bold color that will compliment your home's exterior rather than clash with it.
4. Power Wash Dirt & Grime
Power wash years of dirt and grime off your siding, porch, walkway, and driveway. If you don't own a power washer, you can rent one from hardware stores like Home Depot or Lowe's.
5. Make Small Repairs
Take care of any small repairs, like ripped screens, burned-out bulbs, or chipped paint. Even tiny flaws can stand out against an otherwise put-together exterior, so it's worth taking a day to fix them.
6. Makeover Your Mail Box
Swap an outdated mailbox for something more stylish. This will make a noticeable difference in your home's curb appeal. Prices will vary depending on the type of mailbox you want.
7. Clean Your Gutters
Clean gutters both inside and out, clearing out any debris inside, and making the outside of the gutters look as good as new.
8. Upgrade Your House Numbers
Update the look of your home by removing your old house numbers and replacing them with something more modern. Choose a font that aligns with the architecture of your home but that is also eye-catching.
Make your home stand out by utilizing these tips to help its curb appeal shine. With a few changes, your home can stand out and look its very best this spring.
-
Brent Germany Team is an award-winning team of expert real estate agents in the DFW metroplex. If you are interested in buying or selling a home, contact us for a free consultation. We stand ready to partner with you today.