What Do You Need to Buy a House?
Posted by Brent Germany on Friday, March 10, 2017 at 9:00 AM
By Brent Germany / March 10, 2017
Comment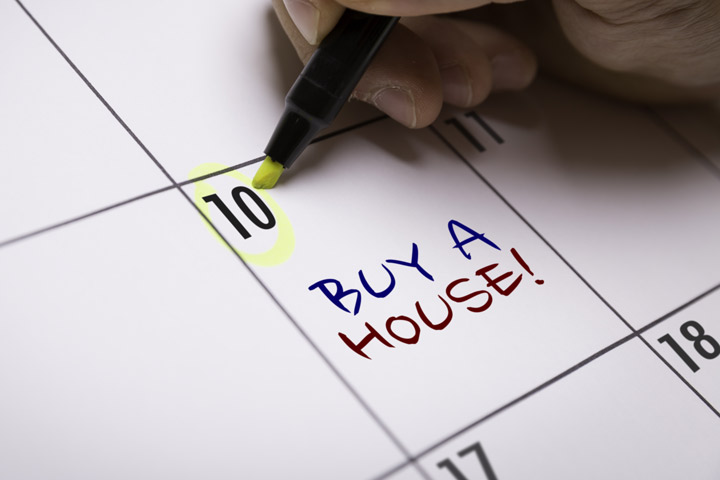 There's so much information about real estate on the internet these days that it's easy for first-time home buyers to become confused and drown in viewpoints and opinions.
The Brent Germany Team strives to keep answers simple, whether we're having a conversation in the office or at a coffee shop, whether we're answering an email or text message.
We're asked all the time: "What do you need to buy a house?" Instead of inundating potential buyers with an exhaustive, detailed list of A to Z answers, we prefer to start with an overview or the major steps required for most home purchases.
Pre-Approval for Mortgage Loan
Once you decide to purchase a new home, the first step to take is acquiring the money to actually buy it, which means getting a mortgage. There are hundreds of mortgage lenders in the Dallas area, and The Brent Germany Team can recommend ones our clients have had success with and speak highly of. Or you can ask family, friends, or business associates for recommendations.
A good mortgage lender will explain the process, help you understand borrowing terms and options, and make the experience as easy and enjoyable as possible. Essentially, the lender will run a credit check, ask questions about your current financial situation, and determine eligibility based on these answers.
Find out what ratios lenders are using to determine if you quality for a loan. "28 and 36" are the most commonly used ratios — 28 percent of your gross income (before taxes) must cover your intended housing expenses. Monthly payments on outstanding debts, when combined with housing expenses, must not exceed 36 percent of gross income.
The end result is a pre-approval letter to share with your realtor, home builders, and realtors who represent sellers. The letter informs everybody that you are able to purchase a home within the price range recommended by the lender.
One mistake first-time homebuyers make is getting pre-qualified instead of pre-approved. There is a difference. Pre-approval means the lender is prepared to give you a loan after evaluating your financial information. Pre-qualified means that the lender is estimating what you could borrow but that doesn't mean you will get a loan.
Arrange Earnest Money
Earnest money is like a deposit that says to the seller you are interested in purchasing the property — and earnestly so. In many states earnest money is 1 percent of the purchase price, although it can vary. If all goes well and you reach closing, that money is credited back to you. If you terminate the contract within the inspection or loan deadlines, the earnest money will be returned. However, if you are past the dates, it's much harder to get the money back.
Do be aware of those deadlines and what the earnest money expectations are by the seller. Some sellers play "hard ball" and refuse to return earnest money if a contract falls through. Earnest money is usually held by title companies or listing agents, not by the sellers.
Down Payments
When you talk with mortgage lenders about pre-approval, they will tell you the money needed for a down payment. Some loan types, like VA or USDA loans, do not require a down payment. Check with your loan officer to see if you are eligible for these type of loans.
The most common down payments required are between 3 and 5 percent of the purchase price. Some lenders may require up to 10 percent, sometimes as high as 20.
In any case, be aware of your options and what down payment is required.
Hiring a Home Inspector
When you have found a home to purchase and you've "put a contract" on it, you will need to hire a home inspector within a specified period — usually seven to 10 days. This is an important step because you want to make sure there are no major issues with the home — from structural integrity, to mechanical systems working as expected, to broken sprinkler heads.
The average cost for an inspection depends on the purchase price — typically around $300 for a 3,000-square-foot home, more for larger properties.
Do be aware: The Brent Germany Team has worked with buyers who look to augment the home inspection with specialty inspections from structural engineers, environmental inspectors, and swimming pool specialists. While not required, additional inspections will give you a peace of mind and answer any specific questions or concerns you have. If you want multiple inspections, make sure additional time is written into the Inspection Deadline.
Closing Costs
There are many more costs associated with buying a home than just the purchase price. There are realtor fees to negotiate and pay. When you purchase a home with a mortgage, there are mortgage company fees. These can run anywhere from 1 to 5 percent of the loan amount. Make sure you talk to your loan officer and are aware of closing costs.
Some buyers negotiate with sellers, via their respective agents, for closing cost assistance. This option is dependent upon market conditions and the demand for homes in that price range. If homes are selling quickly, sellers rarely agree to offer money toward your closing costs.
In Summary
Buying a home isn't like buying a new TV that you can take back to the home entertainment store if you have buyer's remorse. Because of this, The Brent Germany Team recommends researching the home buying process as much as you can and to do your homework. Don't rush things or cut corners and don't move forward until all the pieces are in place.
To learn more about how to buy homes for sale in the Dallas area, please contact Brent Germany at 214-926-3308 or email us directly at bgermany@kw.com.