What Does Having a Realtor Represent You Really Mean?
Posted by Brent Germany on Thursday, February 16, 2017 at 9:00 AM
By Brent Germany / February 16, 2017
Comment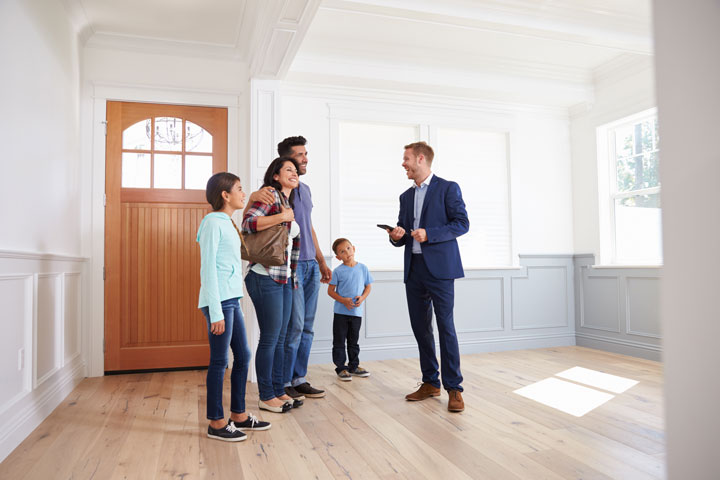 I get this question a lot: What does a realtor do? It depends, I say, if you are selling a house or buying one. If you are selling we do this, this, and this. If you are buying, we do that, that, and that.
The common thread that runs through a realtor's life is his or her relationship with you, the buyer or seller. We represent you when it comes to real estate transactions and it's something we at The Brent Germany Team take very, very seriously.
But what does "represent" mean? How does it differ from what a realtor does?
I'm focusing on representation because these are overarching traits and characteristics that I want you aware of. These are things that make great real estate agents.
So here goes.
#1: A Good Realtor Listens and Understands
I am your advocate. By that I mean that, yes, of course, I listen to your needs, wants, and goals. I walk in your shoes. But I also walk in mine. The thing is I walk with you, side by side, through the entire process — a process that is intimidating for most people.
Every client is different, just like every home is. Some people want to list their house "as is." Others need advice on how to stage or what repairs to make. Still others may have special requirements like the company they work for is moving the family ASAP.
When buyers tell me their circumstances, often times I have to dig deeper to understand what they're really telling me. Someone once said that's understanding "unexpressed needs" because they don't express something because they're unaware of it themselves.
Here's an example: A wife wants to move and thinks everything is good to go but the husband seems wary, although he supports this wife.
It turns out the husband thinks A, B, and C need to be fixed first and D, E, and F need to be replaced before the house can go on the market. The wife said all along the layout is great, it's a hot real estate market, so the house will sell. The husband isn't so sure. In the end, the realtor sided with the wife but the husband ultimately was correct because the house didn't sell.
When realtors represent you, they are your advocates. And that means standing up for what will achieve your goal of selling a house quickly and for the most money.
#2: A Good Realtor Anticipates
By this I mean, The Brent Germany Team uses its knowledge and skills not only in real estate but in dealing with people and understanding human behavior.
We try to predict problems ahead of time and take care of them so they don't impact you.
We try to simplify the process of buying a new home by anticipating your needs, the market, your competition, how people and other realtors will react when they walk into your home.
Most of our work is behind the scenes. You'll never see us researching, coordinating, communicating, and planning — but you will see or hear the results when we meet or talk.
We also "shield" you from any internal drama and believe me there can be a lot of drama in real estate — inspections, taut negotiations, mortgage and title issues, disagreements. This does not mean we keep information from you. Rather, we as your your representatives are a calm, steadying hand focused on a successful sale.
#3: A Good Realtor Safeguards
Being represented by a realtor means that your overall interests are protected. Here's an example that happens a lot:
A couple tells me they have a certain price range, but they get swept up in the euphoria of looking at homes — it can be a lot of fun dreaming — and they start edging up to higher priced homes to the point they're out of their comfort zone. I could encourage you to buy that more expensive house — it's more commission of me — but ultimately it may not be best option for you in the end. Good, caring realtors keep their clients focused.
Another way realtors represent you is offering a peace-of-mind safeguard. A lot of personal information is required in real estate transactions. We protect your information, only communicating details to third parties that you want known.
Another reassurance is that we are there to step in if problems or conflicts arise and quick resolution is needed.
#4: A Good Realtor is Knowledgeable
This translates to not only being smart but being quick on our feet, being resourceful, and being one or two or five steps ahead of everybody else.
The Brent Germany Team sells homes throughout the Dallas area. We not only know about comps and prices, but we are aware of the shifts and trends in real estate throughout the Dallas area, the region, and the country.
We interpret statistics and bring context and analysis to you so it's easier to understand what's going on and why. You want any advantage you can get when selling a home or making an offer to buy one.
Representing is also about steering — not to the best or worst school districts or the areas with the best crime statistics, for example. That's actually a no-no as the Federal Fair Housing Act prohibits realtors from "steering" clients to or away from specifics using criteria like schools and crime stats. But I can direct you to solutions and answers using The Brent Germany Team's extensive network of industry professionals, creatives, builders, contractors, and anybody else who can help with the sale or purchase of a home.
#5: A Good Realtor is Your Intermediary
I don't think many of my clients even realize this, but a part of representing you — that walking with you side by side throughout the entire process — is I am your mediator.
I am your buffer. You can sit back and relax or go to work and not worry what's going on behind the scene. Let me and The Brent Germany Team deal with the stress of scheduling, delivering information, negotiating bids, haggling, and dealing.
We are also your prognosticators. Based on years of collective experience, The Brent Germany Team knows how scenarios develop based on your unique circumstances. We prepare you for whatever may arise and help predict how other parties may respond to your bids or requests.
The End
In the end, representation by a realtor is more than following a step-by-step process or ticking off boxes on a todo list. Representation means having the traits and characteristics to successfully guide you through a transaction so you can meet your goals quickly, cost effectively, and with minimal hassle.