What Happens After Your Offer is Accepted?
Posted by Brent Germany on Wednesday, March 15, 2017 at 9:00 AM
By Brent Germany / March 15, 2017
Comment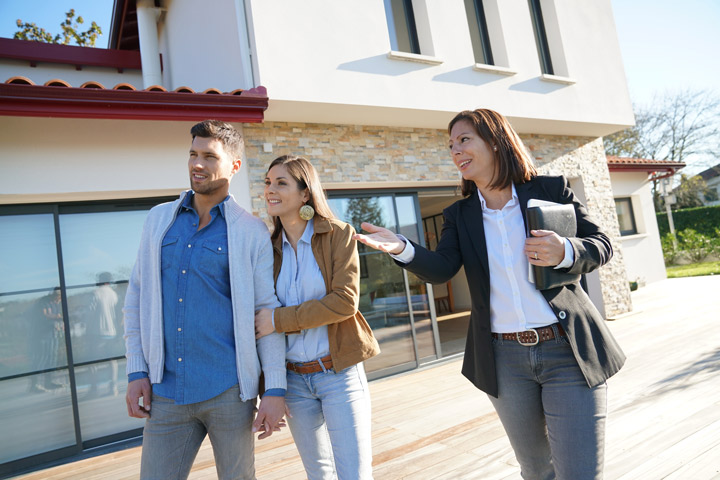 I don't mean to be an alarmist. I just want you to know that, once you have a contract in hand to purchase a new home, there's more to do to get the transaction closed.
Statistics from various organizations show that, for various reasons, anywhere from 10 to 25 percent of pending home sales don't close. That sounds high to me, but failed closings do happen. Our work together — as home buyer and realtor — isn't finished until the papers are signed and the keys are in your hands.
In this post The Brent Germany Team takes a look at what happens after your offer is accepted — and what can go wrong.
Errors in Processing Documents
One of the most common closing problems is an error in documents. These can be as simple as misspelled names, incorrect addresses, transposed numbers, or a missing page. No matter the reason, errors cause delays.
The Brent Germany Team recommends asking to see every piece of paperwork far in advance, if possible. By law, you will receive your Loan Estimate and Closing Disclosure forms three days before closing. Look at them immediately and carefully. If you don't understand something, let us know. We are involved until the very end.
Mortgage Delays and Last-Minute Requests
In a hot real estate market, lenders are inundated with requests. Your file could easily fall to the bottom of a pile on an loan officer's desk with more urgent loans to process. Lenders also ask for information at the last minute, and that can leave you scrambling and lead to closing delays.
I remind home buyers to find out early what documents, exactly, are needed to complete your file and write the loan in a timely manner. I also recommend that you simply "check in" several days before closing to make sure there are no issues and you have a good communication flow.
Earnest Money
Earnest money is used to protect the seller's interests while they take the house off the market. Earnest money is your proof that you "earnestly" want to purchase the home.
Some realtors collect earnest money from you before they submit your offer. Others coordinate earnest money drop off once an offer is accepted. I remind home buyers to make sure earnest money is delivered on time and in the proper payment form, as specified in the contract submitted.
Property Inspections
Once a contract is executed and in hand, the clock starts immediately on the inspection period. The Brent Germany Team reminds home buyers of the exact dates set aside for the home inspection period. In some cases, you may need more than a standard inspection like structural, HVAC, pest, pool, and environmental (radon, mold). Make sure you have enough time to complete all the inspections.
Title Commitment
The title company handles this for you. It issues a title commitment that reviews the history of the property and discloses any liens that need to be resolved before closing. As an example, the seller may not have paid a contractor for the backyard fence or didn't pay the right amount of property tax.
You need to insist on a clear, problem-free title before closing, something that the lender also will insist on. As soon as it's available, look over the title review or have a member of The Brent Germany team do so. You can also ask an attorney for advice if you spot anything alarming.
Appraisal
Another timeline item. Once the inspection process clears, the lender will order a home appraisal to verify that the value of the property you are purchasing is worth the loan amount that you are asking for. Home buyers typically have 10 days to complete an appraisal once it is ordered. You — or a member of The Brent Germany Team — will follow through with the lender to make sure the appraisal is scheduled and on track to complete when needed.
Home Owners Insurance and Warranties
Lenders require you have a home owner's insurance policy for the property you are purchasing. You may already have an insurance agent, so check with him or her once a contract has been accepted and start the process. You may need time to shop and choose an insurance provider and policy that works best for you.
Some sellers provide an "allowance" for buyers to purchase a home warranty. If you plan to buy a home warranty, make sure you have enough time to shop for the company and warranty that suits your needs.
Taking Care Of the "Little Things"
Don't forget the final walkthrough: Its purpose is to verify that any agreed-on repairs have been completed and that the seller's possessions have been moved out. Time has passed to negotiate any additional items, but if repairs have not been made then jump on it immediately. If clients want, I or a team member will accompany them on a walkthrough in case there are issues.
Schedule Closing: A Brent Germany Team member will work with you and all the parties involved to make sure a closing date and time work best for your schedule. We also try to avoid closing times — like Friday afternoons — that can be problematic if electronic fund transfers, for example, are delayed or do not arrive in time.
Turn On the Utilities: This will not mess up the closing, but it could delay moving into the home depending on your timetable. Make sure electric, water, and (these days) internet access is turned on or will be available when needed.
In the End
Like I said at the start, I don't mean to be an alarmist. Some realtors disappear after a contract is signed to take care of other clients. I like to stay involved until the end because "stuff happens."
To learn more about how to buy homes for sale in the DFW area, please contact Brent Germany at 214-926-3308 or email us directly at bgermany@kw.com.